Week #17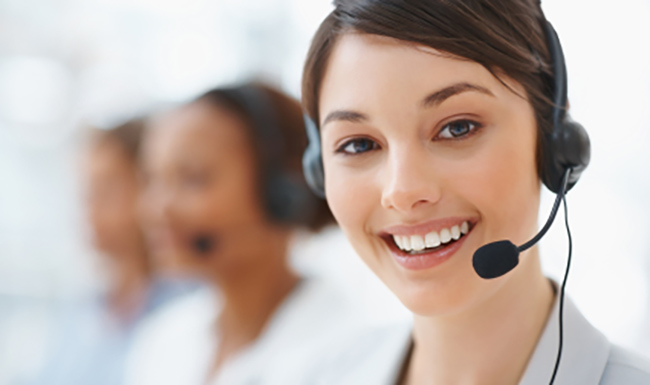 For the first three months of my career at Quest Diagnostics, I sat in a corner cubicle on the outskirts of our National Customer Support Center here in Lenexa, Kansas. While some people work best in silence or while music is playing, I quickly learned how to work with the din of friendly voices in the background.
A couple of weeks ago, I left my cube in the Support Center and now sit surrounded by my marketing peers. One of those peers is Pablo Bolaños. Pablo is new to our team having transitioned from his role as the Support Center Supervisor. I took a few moments this week to tap into Pablo's vast knowledge of customer service.
Our Customer Support Center is open twelve hours a day and is staffed by more than 30 representatives. Our service experts don't work from scripts; instead they take the time to understand a client's need and how to best resolve it. Representatives are also trained on a number of facets of the business, enabling them to troubleshoot a broad array of client inquiries.
Today as I walked over to get the perspective from a couple of my cube-mates in customer support, something struck me as I opened the door into the dedicated Support Center area – it was louder than I remember. As a representative hung up his phone I asked what was going on. "We converted the ATN laboratory clients and we're getting a few more calls than usual." He gave me a grin and then excused himself to take the next call.
I walked the Support Center floor on my way back to my desk and I saw more of the same – dedicated representatives doing their best to handle our increased call volume while ensuring that each caller received the individualized support and attention they've come to expect. Over the last 17 weeks I've heard a lot about our dedication to show that We're There When You Need Us. Today in the midst of a laboratory integration when calls are up and the questions are complicated, I saw, first hand, that commitment and dedication come to life.
For more information about drug testing, visit our website.
As a new employee at Quest Diagnostics, there's hardly a day that goes by that I don't learn something new about the world of drug testing. Like some of you, I have a lot to learn about the industry. During my first year of employment, I'm going to write this weekly column highlighting drug testing procedures, products and processes as I discover them. To learn more about my journey, you can read my introductory post.