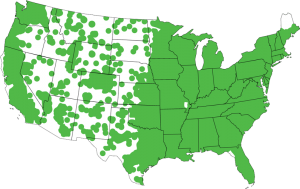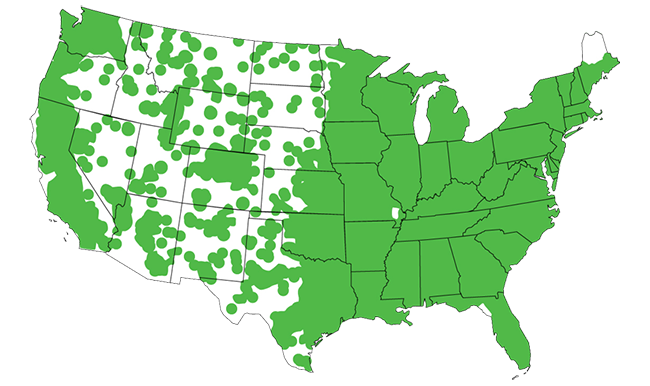 There's a job opening at your company. You post the position. You collect resumes and conduct interviews. The best candidate rises to the top. You extend a job offer contingent on a clean drug test. The candidate takes paperwork that you give them, along with their ID, to a collection site where they provide a urine sample for drug testing. The collection site completes online or paper-based forms and ships the sample to the laboratory. The laboratory performs the drug test and reports the drug-free test result back to you. Your candidate selection has been confirmed and you welcome your newest hire to the team.
This process plays out tens of thousands of times each day across the country and around the world. Collections represent the foundation of the process. Simply put, industry leading drug testing solutions are made possible because employers and their candidates have ready access to a broad network of collection sites.
At Quest Diagnostics, our drug testing collection network is comprised of more than 8,000 company-owned and contracted locations. This vast network helps to ensure convenient, local access for donors, while providing employers with price, service and location options from which to choose.
While fixed-site, brick and mortar locations collect the majority of the specimens that we test, we understand that it's not always convenient or feasible to send an applicant or employee to a collection site. That's why we also offer scheduled, on-site collections and 24/7 emergency collections performed at the employer's place of business. These on-site collection options round out our network and their 'we'll come to you' service model is perhaps the truest embodiment of both broad access and our we're there when you need us commitment.
Ensuring reliable, high-quality, consistent collections across a network this vast requires continuous oversight and attention. Ongoing training, certifications, formal audits, quality metric analysis, and even a mystery shopper program help to ensure the proper balance between broad access and favorable outcomes. These quality assurance processes enable us to complete more than 99 percent of our collections without a fatal flaw that requires a re-collection. Striking this size versus quality balance is no simple feat, but it is a requirement of leadership.
We don't spend much time espousing the virtues of our logistical expertise, but we'll take a paragraph here to do just that, as logistics enable access. For even the best, broadest network and the most reliable, quality-assured collection processes lose their value if the specimen fails to make it to the laboratory in a timely manner for testing. Our logistical infrastructure and expertise enable us to optimize company-employed couriers, commercial delivery services, and both private and commercial flights to move specimens from the collection site into the most appropriate Quest Diagnostics drug testing laboratory.
At Quest Diagnostics, our broad access, quality assurance and logistical services build the foundation that enable our laboratories to operate as effectively as they do and helps to secure our position of industry leadership. In turn, this effectiveness empowers you to bridge the gap between opening a position and welcoming your newest, drug-free hire to the team – simply, quickly and confidently.
For more information about drug testing, visit our website.