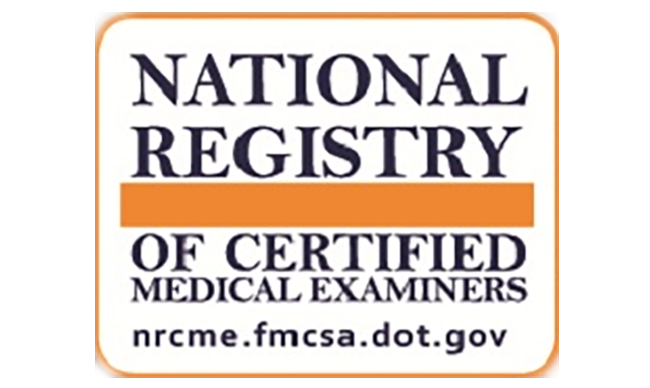 After May 21, 2014, all medical examiners who intend to perform physical examinations and issue medical certificates for interstate Commercial Motor Vehicle (CMV) drivers must be certified and listed on the National Registry of Certified Medical Examiners (NRCME).
According to the National Transportation Safety Board (NTSB), crash investigations indicate that the improper medical certification of commercial drivers has directly contributed to both fatal and injury crashes. As such, the Federal Motor Carrier Safety Administration (FMCSA) established the NRCME in an effort to unify and enhance the medical oversight of commercial drivers and, in doing so, lessen the chances of commercial motor vehicle-related crashes, injuries and fatalities.
To become certified, medical examiners must register through the NRCME website, complete the necessary training and pass the certification test required by the FMCSA.
For more information about drug testing, visit our website.