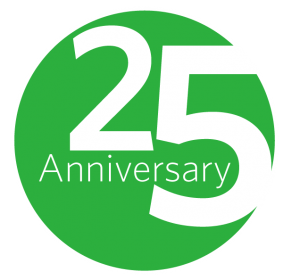 Quest Diagnostics proudly celebrates the silver anniversary of the Quest Diagnostics Drug Testing Index™ (DTI). Published annually, the DTI has revealed insights into patterns of drug use among the American workforce. During the past 25 years, we have seen the both public and private sectors use substance abuse programs to deter drug use in the workplace.
In examining data from millions of drug tests, Dr. Barry Sample, Director of Science and Technology at Quest Diagnostics, noted the following key points:
Employers who drug test have seen their drug test positivity rates decline over time.
The popularity of random testing has increased in non-regulated drug testing programs.
DTI data mirrors U.S. population trend data in the areas of amphetamines, cocaine, and prescription opiates use.
Oral fluid drug testing technology provides drug detection at comparable levels to urine drug testing.
As expected, lower drug testing cutoffs detect more drug use.
We believe in workplace drug testing and the value of the Drug Testing Index. This year, we are excited to share our special 25th anniversary timeline which highlights important milestones, tracks the evolution of our industry, and illustrates our steadfast commitment to help keep workplaces safe, productive, and drug-free. Additionally, our five-part series examines specific periods of time in the history of drug testing.
Drug Testing Index: A look at 1988- 1992
Drug Testing Index: A look at 1993- 1997
Drug Testing Index: A look at 1998- 2002
Drug Testing Index: A look at 2003- 2007
Drug Testing Index: A look at 2008- 2013
For more information, visit QuestDiagnostics.com/DTI.