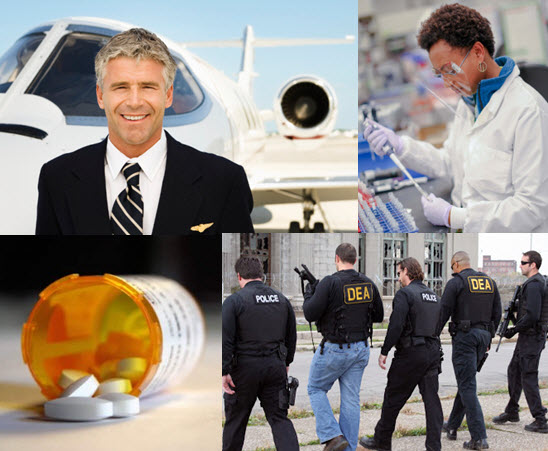 Quest Diagnostics proudly celebrates the 30th anniversary of the Drug Testing Index™ (DTI). Published annually, the DTI reveals insights into patterns of drug use among the American workforce. During the past 30 years, we have seen both the public and private sectors use substance abuse testing programs to deter drug use in the workplace. Our timeline tracks both the progress of the testing industry and illustrates our company's steadfast commitment to helping to keep workplaces drug-free. Today, we take a deeper look at overall positivity rates and key milestones from 1998 to 2002.

The campaign against illicit drugs was sustained into the new millennium. The Drug Enforcement Administration (DEA) concentrated its efforts towards reducing demand, decreasing drug-related crime and violence and cutting off foreign and domestic sources of drug supply with a more limited budget. The World Anti-Doping Agency (WADA) was established with a mission to lead a collaborative worldwide movement for drug-free sport.
Michigan began to random drug test its welfare recipients in 1999, becoming the first U.S. state to start such a program. In 2000, 8.5 million transportation workers received greater drug test protection as a results of new U.S. Department of Transportation (DOT) rules. US Health and Human Services (HHS) began providing regulatory guidance for specimen validity testing (SVT) in 2001. A fine against Chautauqua Airlines was proposed as the first civil penalty for an airline failing to perform alcohol, pre-employment and random drug testing for safety-sensitive employees. The U.S. Supreme Court re-approved high school drug testing in 2002, ruling five to four that the ability of schools to rid illegal drugs from campus outweighs an individual's right to privacy.
Drug-related criminal activity continued to be pursued by law enforcement. The Drug Kingpin Law, passed in 1988, imposed a death sentence for murder resulting from large-scale illegal drug dealing. After a record ecstasy bust, federal agents hunted for the alleged leader of the international drug trafficking ring responsible for the largest ecstasy shipment ever intercepted in the United States.
Efforts also emphasized rehabilitation and recovery. ClinicalTrials.gov was founded in 1999 to provide the public with updated information on how to enrollment in federally and privately supported clinical research, expanding patient access to studies of promising therapies. In December 1998, the opiate drug detection cutoff changed from 300 to 2,000 ng/mL for greater drug detection. In 2000, the Drug Addiction Treatment Act resulted in a waiver authority to allow physicians with specific qualifications to prescribe certain narcotic drugs for maintenance treatment or the detoxification treatment of individuals with opioid dependence.
In 2002, the overall positivity rate fell to 4.4%, down from the 4.8% positivity rate reported for 1988.
For more information, visit QuestDiagnostics.com/DTI.