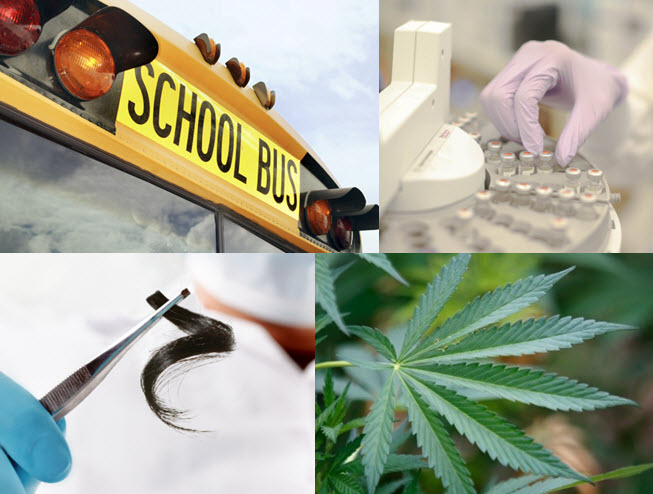 Quest Diagnostics proudly celebrates the 30th anniversary of the Drug Testing Index™ (DTI). Published annually, the DTI reveals insights into patterns of drug use among the American workforce. During the past 30 years, we have seen both the public and private sectors use substance abuse testing programs to deter drug use in the workplace. Our timeline tracks both the progress of the testing industry and illustrates our company's steadfast commitment to helping to keep workplaces drug-free. Today, we take a deeper look at overall positivity rates and key milestones from 1993 to 1997.

Throughout the 1990s, industry and government continued to concentrate on efforts to deter drug use in the workplace with legislation and legal precedence.
In 1993, MedWatch, the FDA Safety Information and Adverse Event Reporting Program, was introduced as a new approach to reporting medications and the adverse effects of medical devices. That same year, the Drug-Free Schools and Communities Act Amendment was extended to continue its programming. The Federal Motor Carrier Safety Administration added breath alcohol testing procedures in December 1994. Also in 1994, Quest Diagnostics began to offer hair testing, the only drug testing method available to provide up to a 90-day drug use history. In 1995, the U.S. Supreme Court ruled that suspicionless, random urinalysis drug testing of student athletes was constitutional under the Fourth and Fourteenth Amendments in Vernonia School District 47J vs. Acton. President Bill Clinton went as far as to say that he believed that the federal government should make certain that anyone younger than 18 pass a drug test before receiving a driver's license. The Drug Importer Death Penalty Act was implemented in 1996 with a death sentence for importing significant quantities of controlled substances.
Marijuana continued its trend as the most abused illicit drug and in 1994 the federal government changed its THC metabolite screening cutoff changed from 100 to 50 ng/mL in an effort to enhance detection. On November 5, 1996, California legalized the growing and use of marijuana for medical purposes. Fifty-six percent of voters in that state approved Proposition 215 and the law took effect the following day.
In 1997, enhancements to DTI reporting added testing results by drug category (i.e. drug/class), zip code of collection and reason for testing. These changes enabled the reporting of positivity at the drug and specimen levels as well as the ability to report on regional trends.
This five year time period began with a positivity rate of 8.4% in 1993 which fell to 5% in 1997.
For more information, visit QuestDiagnostics.com/DTI.