In April 2009, our customers placed a total of zero eOrders. By December, this number had increased to 7,000. Last month, Quest Diagnostics customers placed more than 15,000 electronic drug testing orders!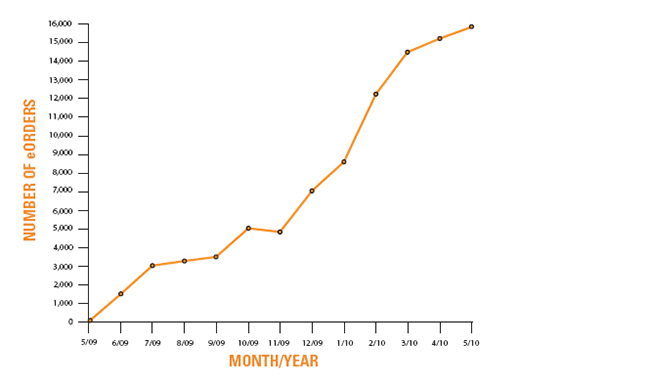 Benefits of eOrders include savings in time, paper and shipping costs. Additionally status updates for eOrders are continually communicated, reducing the need to contact the Customer Support Center. Finally, employers can now track a donor throughout the process, and get a notification the moment the drug test results are ready.
Setting up your company on eOrders is free, fast and easy. Simply complete our online request form or call 800-877-7484 option #6.
The 15,000 eOrders placed in April 2010 are a strong indication that the system works, the process is simple and secure, and that moving your testing program into the 21st century makes a lot of sense. Get started today, and tell your coworkers about how you're advancing your company's testing program.
For more information about drug testing, visit our website.