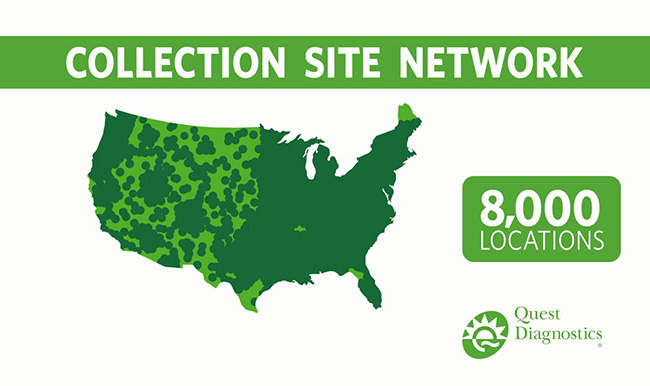 As part of our we're there when you need us™ commitment, we strive to continually educate employers about the variety of available drug testing solutions, products and services. With this in mind, video is an effective teaching tool and is one of the many resources we use to educate our clients. Our most recent video is available on our YouTube channel, DrugTestingTV, and highlights our different drug test collection services and the benefits of each.
When choosing a drug test collection service provider, there are several options to consider. We provide unparalleled access to a nationwide network of more than 8,000 collection sites. And for those situations when a donor is unable to visit a collection site, we provide on-site services for scheduled or 24/7 emergency collections. Each type of collection service provides unique benefits and it's important to know the differences when evaluating the array of options and alternatives.
Watch our new video, Drug Test Collections, to learn more about our broad menu of collection services.
To learn more about drug testing, visit our website.