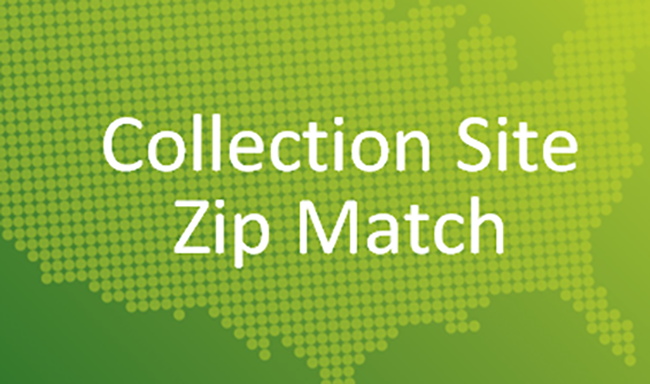 One of the advantages of working with Quest Diagnostics is having access to a nationwide network of more than 8,000 collection sites that collectively offer a wide variety of drug test specimen collection options – including urine, hair, oral fluid and instant. As a result, we help to make drug testing simple for your company and convenient for your employees.
If your business is decentralized and your facilities and employees are spread across the United States, finding a collection site can be a challenge. We offer an online zip match tool to help you match the location of your employee or job candidate with the most cost-effective, nearby drug testing collection site.
Simply enter an address or zip code, choose a type of testing service such as a urine drug screen and then indicate the desired search radius. You can also filter the search by hours of operation for a location that better suits your employee's schedule. Enhanced functionality may be accessed with a login and password, where you can upload an Excel spreadsheet with multiple zip codes which returns your best collection site matches.
The zip match tool will return all collection sites within the distance set by your parameters and indicate if the site is a Quest Diagnostics Patient Service Center, preferred site or third-party collection site. Capabilities can vary by collection site type, and as such, tapping into this more detailed search option can help to save you money and ensure our quality matches your expectations.
Bookmark our Collection Site Locator or go directly to www.EmployerSolutions.com/ZipMatch for this useful tool. Contact a Quest Diagnostics representative to register for the enhanced zip code matching functionality.
For more information about drug testing, visit our website.