A few weeks, Quest Diagnostics had a booth at an annual Human Resources industry conference. A pair of women came by the booth and one of them told us about how they had recently switched from another laboratory and that her service has thus far been flawless. That same woman then asked her friend if her company used Quest Diagnostics. When her friend didn't know, the first woman said, "You're not sure!? You'd better get sure. These guys made our problems disappear!"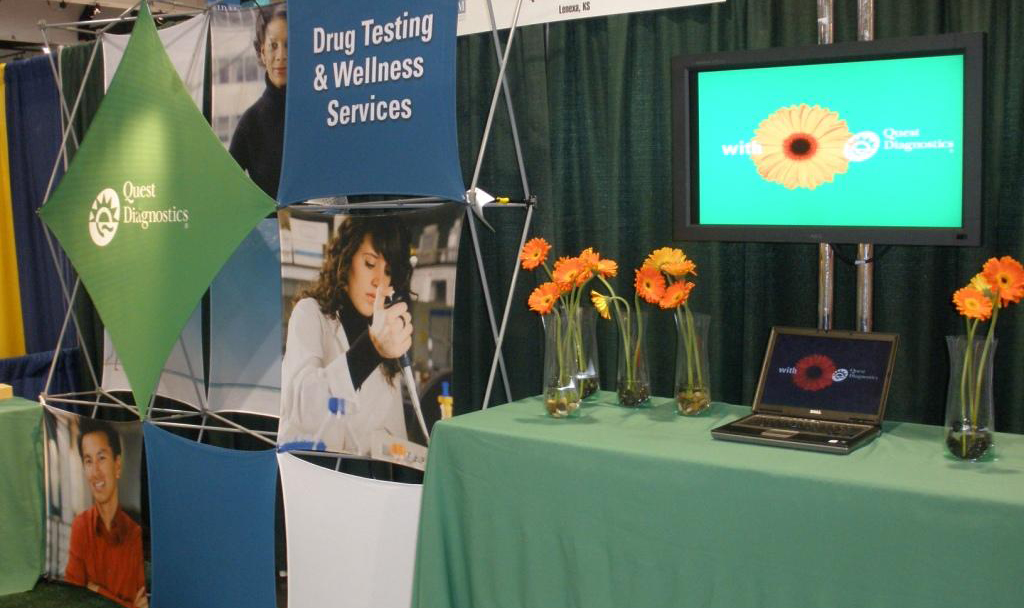 We thought this 30 second interlude was worth sharing. As it was one of many interactions we had over the course of the three day conference that 1) reinforced the value that we provide 2) affirmed our customer service, turnaround time and overall quality 3) showed how easy it is to recommend a service or a company to a friend.
In our annual customer survey from 2009, a whopping 84% of respondents indicated they are likely or extremely likely to recommend Quest Diagnostics drug testing services. And in this example we saw first hand how easy it can be!
For more information about drug testing, visit our website.