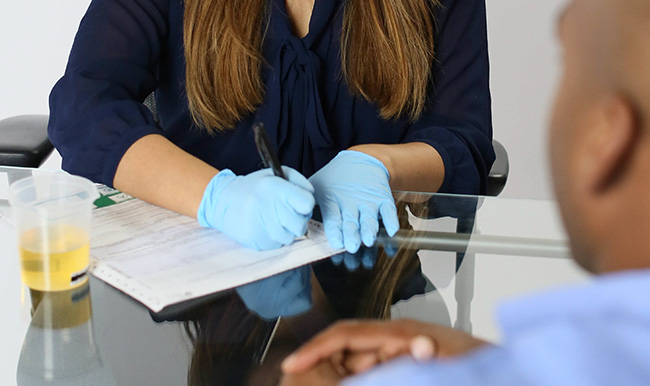 Our drug test collection site network consists of more than 8,000 locations across the country. To ensure that all donors receive a consistent, high-quality experience, collectors follow the same standardized processes at every location. Strict chain of custody procedures are used every step of the way to help control the integrity of the specimens and the drug test results.
That said, there are a few best practices that donors can follow to receive an optimal collection experience. To prepare for a drug test collection, donors should:
Bring a government-issued picture ID – identification must be verified
Empty their pockets* – the contents of their pockets will be shown to the collector
Leave personal effects behind* – all items are required to be secured at the site
Remove outer garments* – jackets and other outer layers must be taken off
Make arrangements for children – kids cannot be left unattended in the waiting area and nobody, including children, is allowed to accompany a donor inside the collection area
To become better acquainted with the expectations of the drug test collection process, please read the Department of Transportation's Top 10 Steps to Collection Site Security and Integrity.
For more information about drug testing, visit our website.
*urine collections only