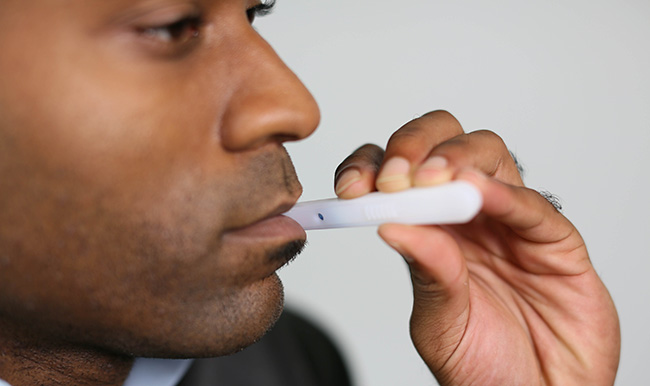 Earlier this year, the Department of Health and Human Services (HHS) published Oral Fluid Mandatory Guidelines in the Federal Register – which was the first step to permit the use of oral fluid specimens for federally-regulated drug testing. This publication opened a 60-day comment period to allow the public to participate in the creation of the final guidelines.
Quest Diagnostics has been performing oral fluid drug testing for a number of years for our non-regulated clients, and as such, we shared our data and analysis to help shape the final regulation. Some of our comments in response to the questions posed by HHS are featured below.
What is used to collect an oral fluid specimen?
Based on current U.S. Food and Drug Administration (FDA) guidance, it is our recommendation that both the collection and testing system used in workplace oral fluid drug testing be cleared or otherwise recognized by the FDA.
Which tests are conducted on an oral fluid specimen?
We strongly support a requirement for specimen validity testing (SVT) in oral fluid testing. While an oral fluid collection is observed, SVT provides additional assurance that the specimen did indeed contain oral fluid and that an adequate volume was collected. Quest Diagnostics utilizes albumin for oral fluid SVT.
What are the minimum performance requirements for a collection device?
We suggest that the specification [volume tolerance +/-] for an oral fluid collection and diluent volume be specified as a percentage and not as an absolute number. This would account for different volumes that various oral fluid collection devices may collect and would ensure consistency across all collection systems.
What procedure is used when the donor states that he or she is unable to provide an oral fluid specimen?
We would concur with a 10-15 minute period for the donor to produce the required volume of oral fluid. If the donor is still unable to provide the volume required by the collection device, we would suggest the Department consider an immediate urine collection.
These are just a few of many comments we submitted to HHS. To see the full list of detailed comments by Quest Diagnostics and others, visit the Regulations.gov website. In the coming months, additional details will be forthcoming about this proposal and the effect it may have on regulated drug testing requirements. As we learn of developments, we will share them here on our blog and in our monthly Results newsletter.
For more information about drug testing, visit our website.