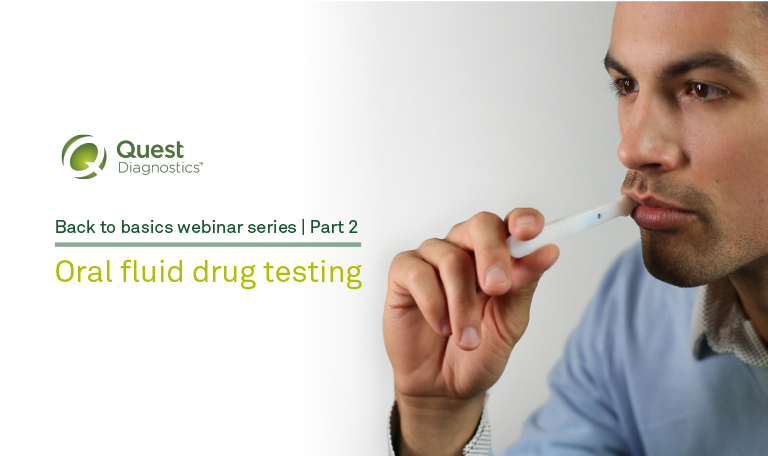 Drug testing can be complicated and requires learning the fundamentals to execute a successful, drug-free workplace program. Regardless of whether you are new to drug testing or a seasoned veteran, it is important to understand the benefits of different specimen types and which drug test best fits the unique needs of your workforce.
In the second installment of our webinar series, Back to basics, we take a closer look at oral fluid, or saliva, drug testing and the power of an observed collection. When compared to other specimen types, oral fluid typically detects drugs closer to the time of use. Additionally, we champion Oral-Eze®, which provides the advantage of our sample adequacy technology to help ensure a sufficient quantity of oral fluid has been collected for laboratory testing.
Kimberly Samano, PhD, scientific director at Quest Diagnostics, shares her expertise about oral fluid drug testing and discusses its accuracy, versatility, and effectiveness in detecting illicit drugs such as marijuana, cocaine, and opiates. Other topics for this webinar include:
Drug abuse in the workplace puts companies at a risk for greater absenteeism and turnover, on-the-job accidents, and lower employee productivity. Oral fluid testing, like all drug testing methodologies, helps to mitigate these risks by screening drug-using job applicants and deterring drug use among current employees.
Watch a recording of our webinar.
For more information, visit our website or contact us online.