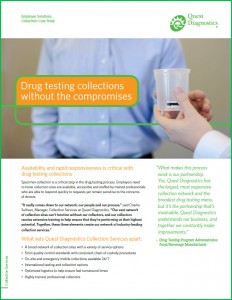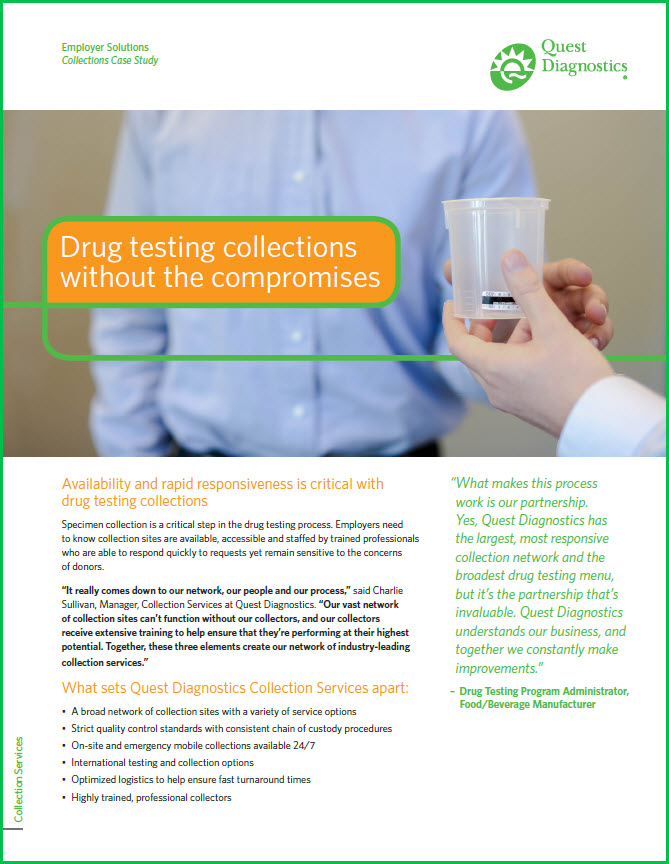 Specimen collection is a critical step in the drug testing process. Employers need to know that collection sites are available, accessible and staffed by trained professionals who are able to respond quickly to requests yet remain sensitive to the concerns of donors.
"It's the broad network and the quick responsiveness that sets Quest Diagnostics apart. Our employees are spread out. So if we need a drug screen, our employees need to be able to access a collection site. Quest Diagnostics is almost everywhere. If I have an emergency situation, I need a mobile collector here now. Quest Diagnostics is always here for us when we need them."
-Drug Testing Administrator, Energy Company
This case study highlights the benefits employers receive from our:
Read the full case study to learn more.
For more information about drug testing, visit our website.