Did you know that Quest Diagnostics has four SAMHSA-certified drug testing laboratories? Laboratory locations include Norristown, Pennsylvania; Lenexa, Kansas; Atlanta/Tucker, Georgia; West Hills, California.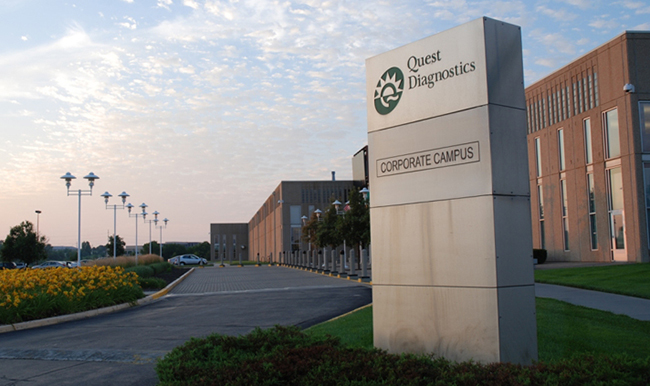 This national network can help reduce drug testing turnaround times in a couple of ways. First, having multiple laboratories provides the capacity to process a large volume of specimens in a short period of time with a reduction in wait times. Secondly, the national coverage of the laboratories allows a customer's testing to occur closer to where they're located.
Over the past few months, our logistics team has worked hard to transition two of our laboratories. At this time, we're proud to announce that the Atlanta, GA laboratory moved across town to a new, state of the art facility, as did our West Coast laboratory which moved from Van Nuys, CA to West Hills, CA. Both of these new facilities are currently up and running smoothly.
If turnaround time is important to you, you should know that you will get your results faster by using a Quest Diagnostics courier than you will by using FedEx. The routes are consolidated and they simply make more frequent deliveries at all four of our laboratory facilities. If you'd like to start reaping the time and financial savings of using a Quest Diagnostics courier, email us your business name and address, days/hours of operation, telephone number and contact name. We'll evaluate your location and let you know if the courier option makes sense for you.
For more information about drug testing, visit our website.