eCCF dramatically improves efficiency in workplace drug testing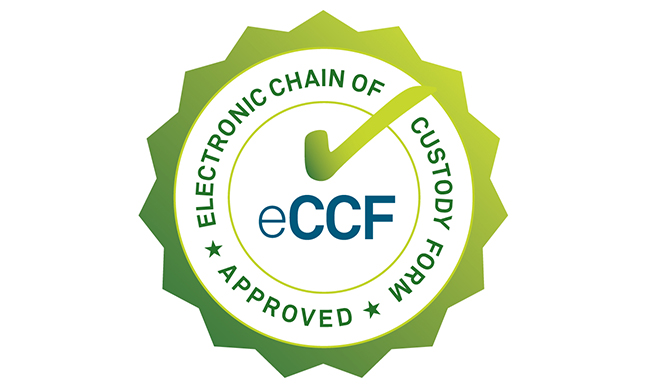 Quest Diagnostics, the world's leading provider of diagnostic services, announced today that the U.S. Department of Health and Human Services (HHS) has authorized the company to perform drug testing using electronic Custody and Control Forms (eCCF) for federally-mandated, safety-sensitive workers. With the approval, Quest becomes the largest workplace drug testing provider certified to provide Federal eCCF, which can enhance efficiencies and improve the quality of the drug testing process, including collection and transport, by significantly reducing paper-based documentation.
The company is now certified to utilize eCCF for all urine workplace drug tests, following the successful completion by four of its workplace drug testing laboratories of the HHS National Laboratory Certification Program (NLCP) inspection and certification process, which involves demonstrating proficiency in several areas, including data security and confidentiality. The labs are located in Lenexa, KS; Tucker, GA; West Hills, CA; and West Norriton, PA. Quest Diagnostics plans to make federal eCCF broadly available to its clients in the fourth quarter.
Quest Diagnostics has provided eCCF to private, non-regulated employers for nearly a decade. Our network is equipped with barcode scanners, electronic signature pads and other technologies enabling eCCF in 1,300 patient service centers and an ever-expanding network of over 1,000 preferred drug testing collection sites across the United States.
"Our eCCF certification positions us to comply with regulated drug testing requirements for workers in safety-sensitive roles, particularly workforces mandated by the U.S. Department of Transportation (DOT), to greatly improve the efficiency and quality of documentation for workplace drug testing," said Bob McCormick, Vice President, Quest Diagnostics Employer Solutions. "For years, we've successfully utilized eCCF to provide testing for millions of non-regulated specimens and we look forward to extending this capability to support federal drug-free workplace programs."
About eCCF
eCCF is the electronic version of the traditional, five-part, paper Custody and Control Form – the document used for drug test ordering, specimen collection processing and chain of custody documentation for workplace drug testing. Chain of custody refers to the handling of a drug test specimen from the time it is collected until it is processed at the laboratory – and, in the Federal program, it is also used to document final laboratory results reported to Medical Review Officers (MROs). The DOT published a Final Rule allowing employers, collectors, laboratories and MROs to use Federal eCCF in 2015. Only laboratories that are approved by the NLCP can provide Federal eCCF.
Read the full press release.
To learn more about drug testing, visit our website.