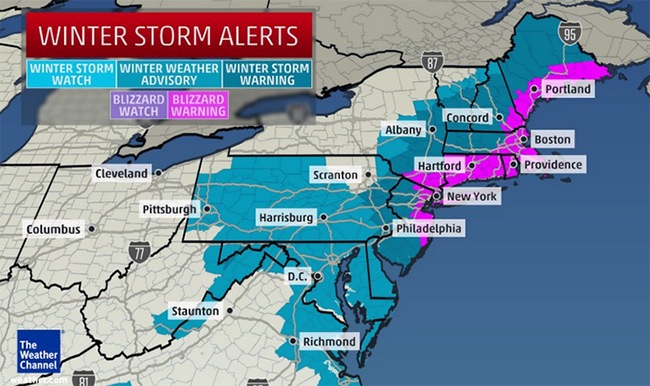 The Northeast is bracing for Winter Storm Juno which is forecasted to bring high snowfall amounts and blizzard conditions from today until Wednesday, January 28.
Quest Diagnostics Patient Service Centers (PSCs) and laboratories in the region may adjust their hours of operation as we encourage our patients, donors and employees to remain safe.
Our drug testing business operates four SAMHSA-certified laboratories, which are strategically located around the country. This footprint allows us to not only deliver fast result turnaround times, but also to reroute specimens to different locations in the event of an emergency event or inclement weather. If the storm does impact our Pennsylvania laboratory, rest assured that we will do everything possible to avoid significant testing delays.
Our dedicated team continues to do everything we can do show that we're there for clients. For additional updates in the coming days, please continue to visit our blog.
To learn more about drug testing, visit our website.