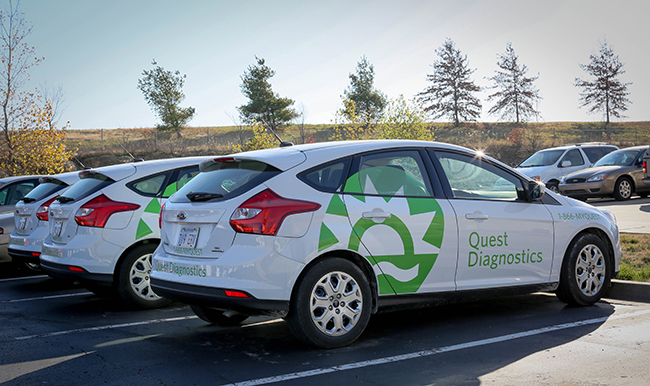 In addition to our fixed-site collection network, we also provide on-site specimen collection alternatives to better support a variety of drug test collection needs.
Scheduled, on-site collections
Performing collections at your place of business or job site offers many benefits including improved productivity, simplified logistics, reduced travel expenses and the convenience of not having to coordinate the collection process. Through our mobile, on-site collection service, we make it easier for you and your employees to provide urine, hair, oral fluid, or breath alcohol samples for testing.
Our nationwide network of more than 6,000, certified collectors provides around the clock access to emergency drug and alcohol collections for post-accident or reasonable suspicion incidents. With a nationwide network of more than 200 dispatch offices, we're there with an average response and collection time of less than two hours. Our 24/7 Call Center ensures proper adherence to your program's protocols prior to the collector releasing the employee – drastically reducing test cancellations and employee callbacks.
No matter where we collect the specimen, whether at a collection site or on-site at your place of business, the same standardized processes are used from collection to results reporting. Strict chain of custody procedures are also used every step of the way to help ensure the integrity of your specimens and the test results.
Review the Quest Diagnostics Collections Brochure for more information.
For more information about drug testing, visit our website or contact us online.
Complete our Employer Solutions Collection Request Form to schedule your on-site collection.