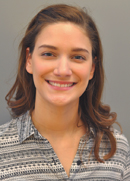 My name is Alex Bednar and I recently joined Quest Diagnostics as a copywriting intern. Earlier this year I graduated from the University of Missouri with a bachelor's degree in Film Studies and a minor in English. The drug testing business is pretty much all new to me, but by reviewing the vast amount of existing content on our blog and website my knowledge is expanding and I feel like my learning curve is about as steep as it can be.
A big part of my job in the coming months will be authoring posts for our drug testing blog. I'm especially excited about a couple of featured series I'm working on writing. The first will go into detail about the different reasons or scenarios for drug testing, and the second will be an ongoing analysis of drug testing facts, data and statistics. I'm looking forward to learning much more about drug testing as I write, and it's my hope that the people who take time to read the content I publish will learn something new and interesting as well.
For more information about drug testing, visit our website.