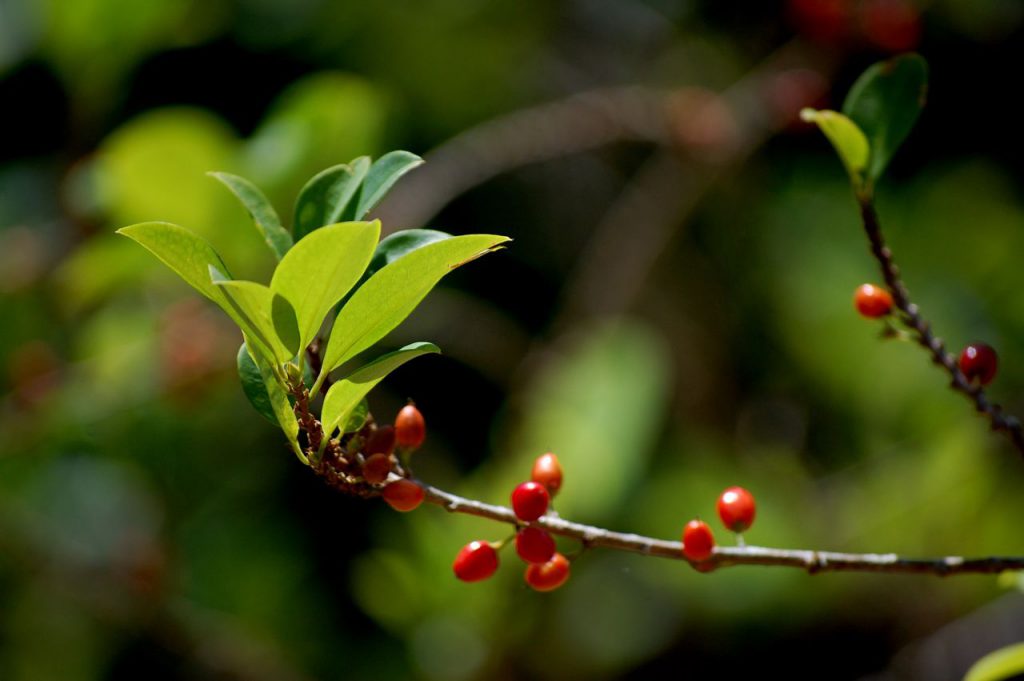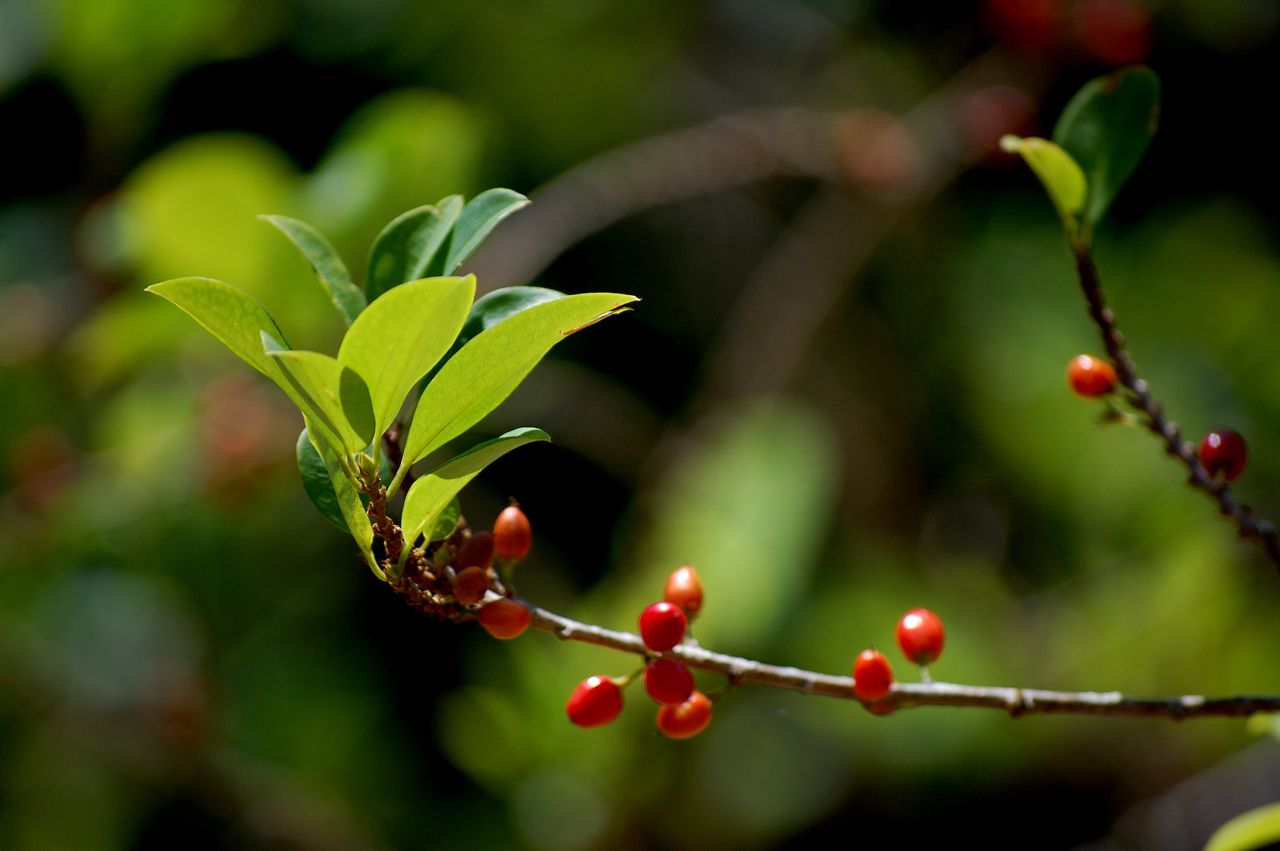 Ricardo, a 10-year coca bush cultivation veteran, watches his young daughter play in coca leaves – and says that his choice is between "poverty and prison." He explains that, "For us, the [coca] crop is our form of life; it allows us to put food on our tables and meet our needs. The cultivation of cocaine isn't a great thing, it's just a means of survival." Ricardo's story was featured in a Vice article focusing on the Colombian government's proposed eradication of nearly 2,500 acres in a single year.
Colombian President Juan Manuel Santos understands that many farmers have no choice but to grow the crop. Therefore, as part of the government's eradication efforts, he created a program to give families resources and up to $10,000 over a two-year period. Additionally, the agreement negotiated peace between the Colombian government and the FARC (Fuerzas Armadas Revolucionarias de Colombia) rebel group, which extort farmers, tax their crops, and traffic cocaine. Two years later, the plan has backfired, and coca growing in Colombia has reached an all-time high.
Fractures in a well-meaning deal
The details of the deal have been in the works for years, specifically the monetary compensation for farmers who quit farming coca and switched to an alternative crop like bananas or coffee. As a result of this knowledge, farmers jumped into growing coca to get the benefits from the program. Adding to the problem is the Colombian government's decision to suspend spraying crops in 2015 because the World Health Organization (WHO) warned that the herbicide was carcinogenic.
The aftermath
Coca cultivation rose 18% between 2015 and 2016, with an estimated 465,000+ acres of coca crops—numbers not seen in more than two decades. The increase in production has been so dramatic that the U.S. government sees it as "threatening the reversal of hard-fought gains against cocaine use in the United States," according to a memo from the Office of National Drug Control Policy.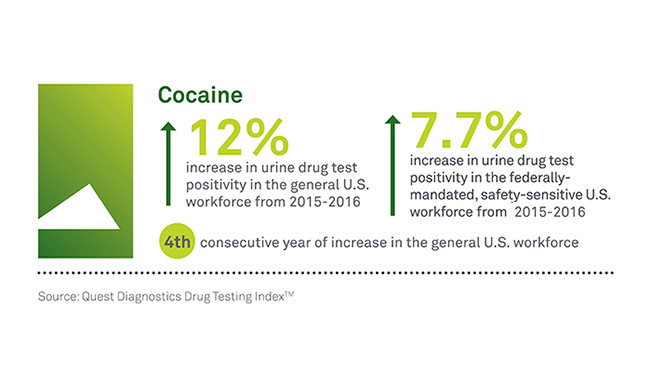 In fact, the National Institute on Drug Abuse (NIDA) data shows that cocaine is second only to opioids in overdose-related deaths. That said, cocaine's toll on the population receives less attention, largely due to the lack of remedies for the person addicted to the drug. Unlike opioids, there is no naloxone, a medication designed to rapidly reverse an overdose, or methadone, which helps people stop using heroin. For those suffering from a cocaine-fueled substance-use disorder, current options include cognitive behavioral therapy and experimental, reward-based, group therapy called contingency management.
Cocaine and the American workforce
Cocaine is powerfully addictive substance, which is classified as a Schedule II drug, with a high potential for abuse, potentially leading to severe psychological dependence. According to research from NIDA, adults between the ages of 18-25 years old—a total 1.2 million people—have a higher rate of cocaine use than any other age group, with 1.4% of young adults reporting past-month cocaine use. Employers should be concerned because this age range represents a large portion of new-to-the-workforce employees.
According to the Quest Diagnostics Drug Testing Index™ (DTI) the positivity rate in urine testing for cocaine increased for the fourth consecutive year in the general U.S. workforce and for the second consecutive year in the federally mandated, safety-sensitive workforce. Cocaine positivity increased 12% in 2016, reaching a seven-year high of 0.28%, compared to 0.25% in 2015 in the general U.S. workforce, and 7% among federally mandated, safety-sensitive workers to 0.28%, compared to 0.26% in 2015.
"Once again, the DTI statistics reveal the ongoing threat to workplace safety posed by substance abuse. While the national dialogue swirls around marijuana and opiate issues, we find cocaine—a substance with well-established dangers—continuing its troubling upswing not just in the general workforce, but in safety-sensitive jobs with federally mandated testing," said Matt Nieman, General Counsel, Institute for a Drug-Free Workplace and Principal, Jackson Lewis P.C.
Learn more about implementing testing solutions into your workforce through our informative drug testing guide.
To establish a comprehensive drug testing program, visit our website.