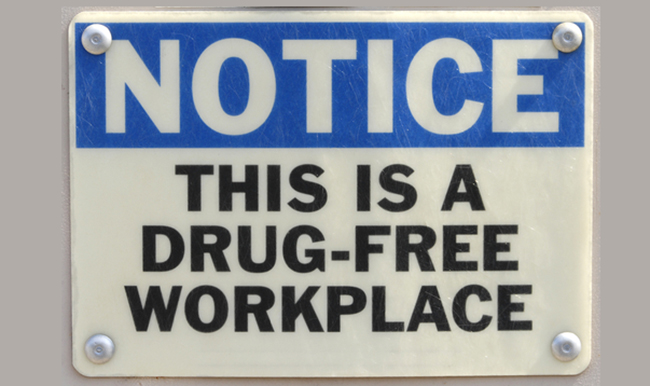 The Institute for Behavior and Health, Inc. (IBH) held a one-day symposium on September 29, 2014 to discuss workplace drug testing in the era of increasing marijuana legalization. The discussion included thought leaders from private and public industries, including laboratory drug testing, addiction treatment and public policy professionals. The output of this collaborative effort is reflected in a whitepaper report published by Dr. Robert DuPont in March 2015.
The primary challenges addressed by the group are the medical marijuana laws in place in 23 states and Washington D.C.*, and legal 'recreational' marijuana use in Colorado and Washington. Ambiguous, often changing, and inconsistent laws in these states can be confusing for employers who seek to maintain drug-free workplaces. This report explores marijuana history, policy, science, use trends and legality examined through an objective lens based in research and analysis.
Employee marijuana use is a problem for employers. A common misperception is that drug users are unemployed but SAMHSA data from 2013 cited by this whitepaper shows that this is actually far from true in that "68.9% of all illicit drug users aged 18 and older (15.4 million) were employed full or part-time." In addition, results from a blind longitudinal study from the U.S. Department of Labor showed that job applicants who test positive on pre-employment drug tests are 77% more likely to be terminated within the first 3 years of employment and be absent from work 6% more frequently.
Some additional key points from the IBH Workplace Drug Testing in the Era of Legal Marijuana report include:
An undisputed fact is that marijuana remains illegal under federal law.
Workplace drug prevention programs, including workplace drug testing, protect the health and safety of all employees.
The Quest Diagnostics Drug Testing Index™ showed that in 2013, positive drug test results for marijuana in the U.S. general workforce increased by 6.2%. This is the first increase in positivity reported in more than a decade.
Research points to a strong association between marijuana use and diminished lifetime achievement, motor vehicle crashes and symptoms of chronic bronchitis, according to The New England Journal of Medicine. Other side effects include changes in brain function, memory impairment, altered judgment and impaired motor coordination.
About 9% of all marijuana users develop addiction to the drug and more Americans obtain treatment for marijuana than for any other illegal drug.
Marijuana has not been through clinical research trials or received approval by the U.S. Food and Drug Administration. No standards of purity, dose or amount have been established for marijuana. "Physicians, even in states that have medical marijuana laws, do not prescribe marijuana," according to this report.
The five drug-class drug panel of federally regulated testing has become the standard for the majority of workplace drug testing. "This report recommends the expansion of workplace testing procedures to identify more than the standard five-drug panel and using other matrices in addition to urine as warranted." Testing technology such as oral fluid drug testing offers excellent detection of recent use and could present a viable alternative.
IBH advocates that, "Employers address marijuana use in the workplace and not fall prey to the misinformation surrounding this threat to employee health and safety… Drug-free workplace programs protect the workplaces against the negative effects of individuals at work under the influence of drugs."
The Drug & Alcohol Testing Industry Association (DATIA) published this report and supports initiatives that provide research and guidance to employers on issues related to maintaining drug-free workplaces. In response to legalized marijuana and legal environment changes, DATIA established The Marijuana Outreach Fund.
Download the full report on Workplace Drug Testing in the Era of Legal Marijuana.
For more information about drug testing, visit our website.
* This number reflects current information as of April 2015.