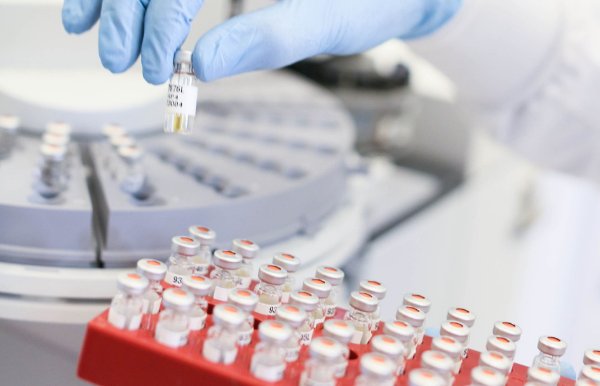 The Quest Diagnostics Drug Testing Index™ (DTI) reveals insights into drug use trends among the American workforce. It has been published annually as a public service for government, employers, policymakers, media, and the general public since 1988. New findings from this year's report will be presented at the Drug and Alcohol Testing Industry Association (DATIA) annual conference in Chicago.
The rate of workforce drug positivity hit a fourteen-year high in 2018 according to more than ten million workplace drug test results. Positivity rates in the combined U.S. workforce increased nearly 5% in urine drug tests, climbing to the highest level since 2004. The positivity rate is now more than 25% higher than the thirty-year low of 3.5% recorded between 2010 and 2012.
Other key findings include:
Marijuana continues to top the list of the most commonly detected illicit substances
Marijuana positivity increased across nearly all employee testing categories
Increases in post-accident positivity in the general U.S. workforce outpaced all other testing reasons, including pre-employment screening
Positivity rates for both heroin and cocaine decreased in urine drug testing in both employee testing categories
Opiates positivity, including prescription opiates, declined in the general U.S. workforce while codeine and morphine positivity declined in the federally mandated, safety-sensitive workforce
Increases in urine drug test specimens reported as invalid suggests more efforts by donors to "cheat the test"
"Our in-depth analysis shows that marijuana is not only present in our workforce, but use continues to increase. As marijuana policy changes, and employers consider strategies to protect their employees, customers, and general public, employers should weigh the risks that drug use, including marijuana, poses to their business," said Barry Sample, PhD, senior director, science and technology, Quest Diagnostics.
Media coverage for the Drug Testing Index includes an exclusive story by The Wall Street Journal. Other news includes CBS News, The New York Times, Business Insider, US News and World Report, People Magazine, Wall Street Journal Blog, Los Angeles Times, MSN Health, Yahoo!, Daily Mail, Occupational Health & Safety, Society for Human Resource Management (SHRM), EHS, Tech Times, New York Post, Portland Business Journal, Transportation Topics, Pulse, NewsMax Online, Workboat Online, Staff Industry Analysis, Material Handling and Logistics, Health IT News, Pressform.com, NJ 101, NJ Biz, San Antonio Express News, Fuel Oil News, Loss Prevention magazine, Maine Public, Drugfree.org, WBEZ Chicago, Arlington Heights Daily Herald, and Associated Press.
Download the new Quest Diagnostics Drug Testing Index brochure.
Visit our newsroom for the press release and other news from Quest.
For more information, visit QuestDiagnostics.com/DTI or contact us online.