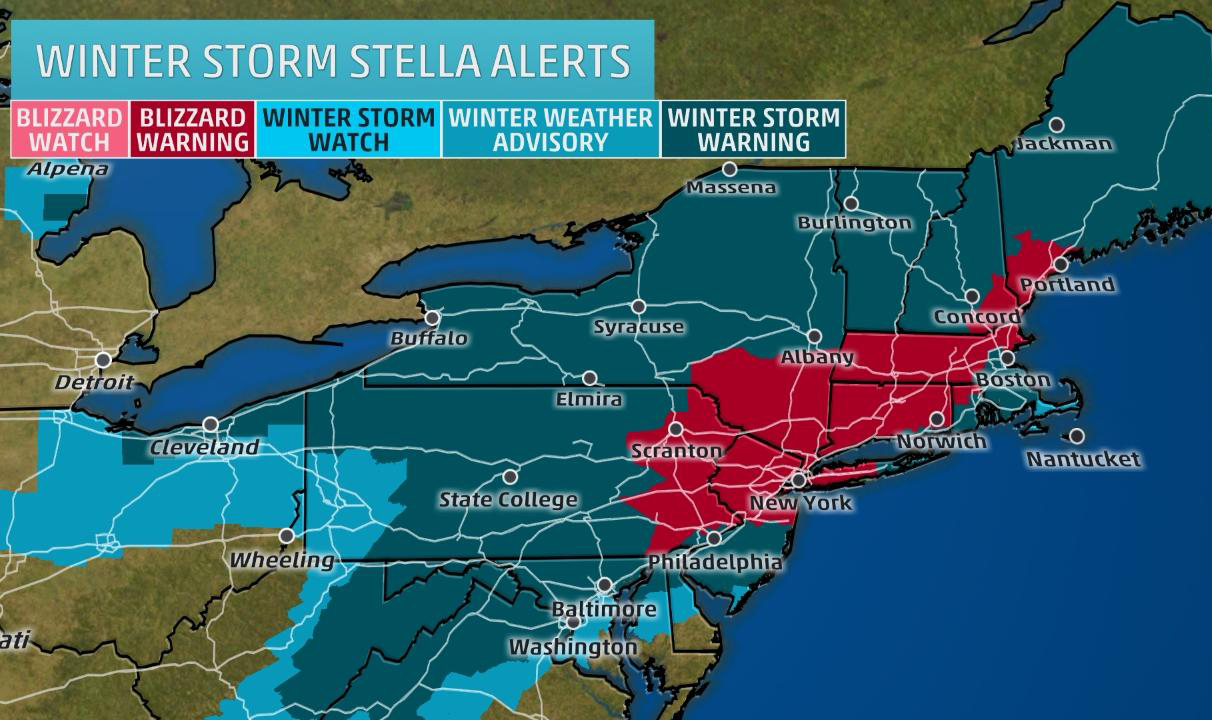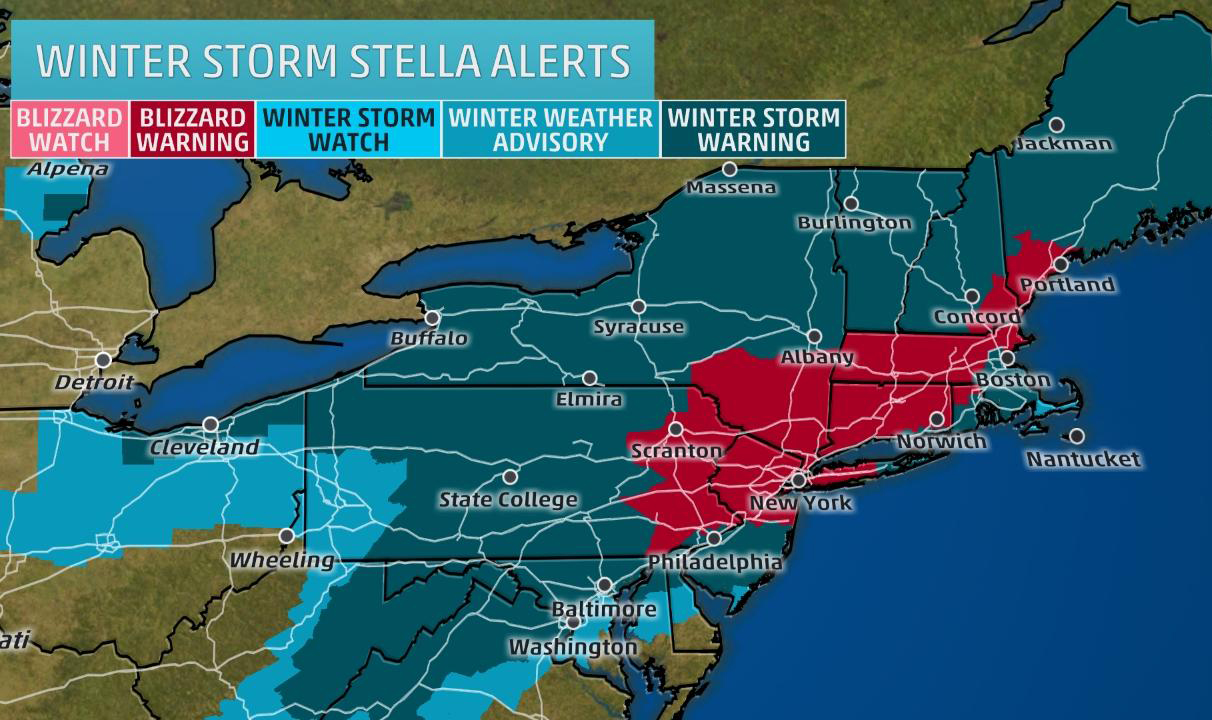 The National Weather service has issued winter storm warnings throughout the northeast, with likely impacts including Boston, Philadelphia, Baltimore, and Washington D.C. In addition, blizzard warnings have also been issued from northeast New Jersey to far southeast New York and southern Connecticut.
Be aware that this hazardous storm may impact the logistics and transportation of workplace drug testing specimens as well as supplies like chain of custody forms and drug testing kits. FedEx has prepared contingency plans to handle weather-related service disruptions and we will continuously monitor how specimen shipments may be impacted and potentially redirected in the coming days.
This unpredictable weather may affect our Patient Service Centers as well as preferred collection locations; therefore we suggest you check our website or call ahead to verify service hours for any drug test collection location in these regions as they may adjust their hours of operation because of the storm.
In the coming days, telephone wait times may be longer than usual as we assist clients inquiring about the status of specimens impacted by weather. We appreciate your patience as our dedicated team continues to put clients first and show that we're there when you need us.
As it relates to total snowfall accumulations for the area affected by winter storm Stella, the National Weather Service estimates the following at the time of this publication: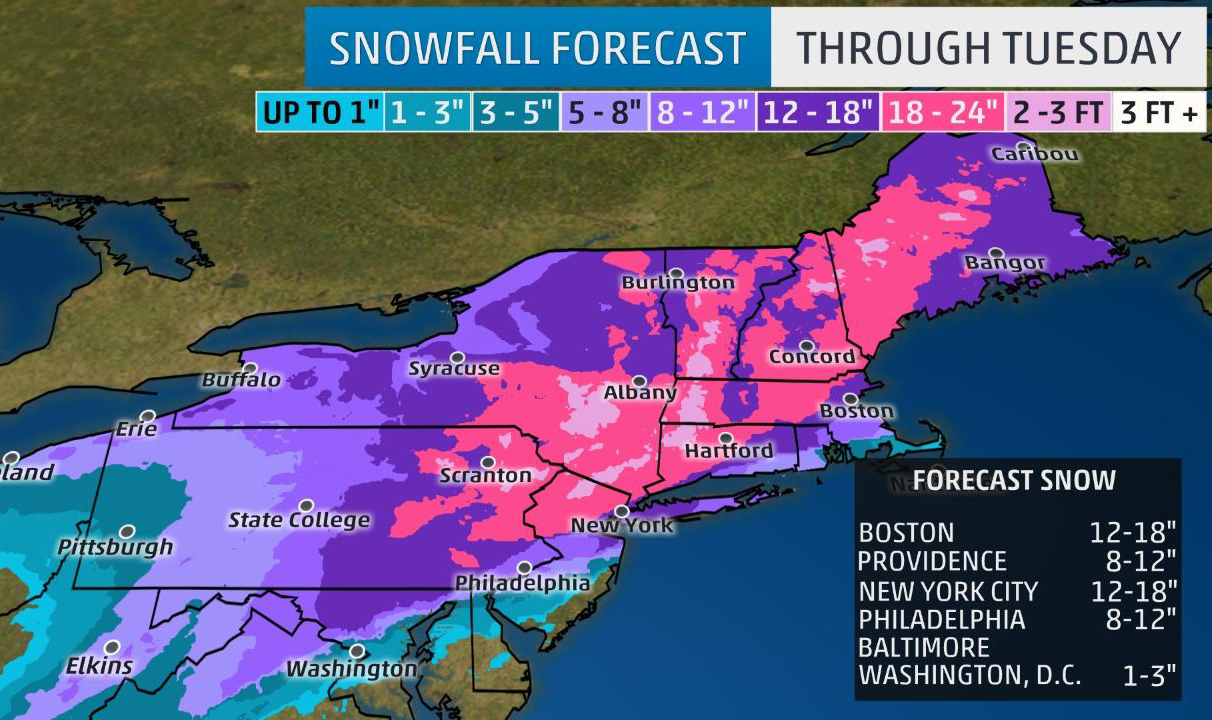 A foot of snow is expected in Albany, NY; Boston, MA; Hartford, CT, New York City, NY; Portland, ME; Scranton, PA; and Worcester, MA and much of the northeast
Snowfall rates of 1-4 inches per hour are possible during the height of the storm in the most intense bands
Blizzard or near-blizzard conditions, with wind gusts to 50mph, may occur Monday night through Tuesday in the blizzard warning area
Poor travel conditions will also exist in other parts of the northeast due to gusty winds causing blowing snow and low visibility
If you need assistance, please contact our National Customer Support Center at EmployerSolutions.com/support or by phone at 1.800.877.7484.