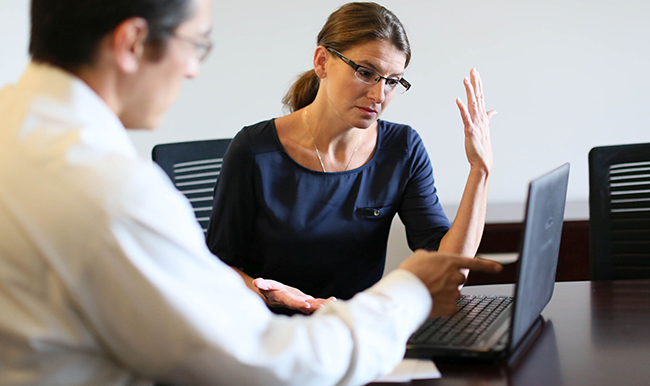 Employers conduct drug testing for a number of reasons – pre-employment, random, post-accident, reasonable suspicion, and return-to-duty. Of these, reasonable suspicion can often be the most litigious and, as such, points out the importance of creating and maintaining a comprehensive workplace drug testing policy and program. The case of Layne v. Kanawha County Board of Education is a great example of an effective policy in action.
The case was presented in a recent article in the National Law Review. In it, "the petitioner, Layne, was a middle school sign language interpreter who was observed behaving erratically by five employees."  Her actions were reported to the school principle who subsequently met with Layne. During their conversation, the principle observed suspicious behaviors. Among other things, she had trouble sitting still, was rambling, and seemed overly fixated on items in her bag. The principal documented his observations and requested that she submit to a drug test. The article goes on to state that "when the interpreter refused, the consequences (i.e., disciplinary action) were explained and after refusing further, the school suspended the interpreter." She continued to refuse to take a drug test and the school opted to not renew her contract, effectively terminating her employment.
Layne fought the termination and sued the Board of Education. She lost her case and subsequently appealed to the West Virginia Supreme Court of Appeals. The Supreme Court of Appeals found no error in the initial ruling and affirmed the lower court's decision.
This case demonstrates the importance of creating a detailed, comprehensive workplace drug and alcohol testing policy. Best practices for such a policy include:
Have a written policy that clearly spells out the types of testing that will be conducted and the consequences for refusing to test
Actively communicate your substance abuse policy to employees
Provide supervisor training on the warning signs of drug abuse
Make certain that your testing program complies with state laws
Learn more about creating effective workplace testing programs by downloading our Guide to Establishing a Workplace Drug Testing Program. For information on drug testing, visit our website.
This blog post does not contain legal advice, and advises the reader to consult with their attorney on legal issues, including state laws regarding drug testing programs.