Roses are red, violets are blue, these stems are filled with cocaine – I didn't see that coming did you?
It's that time of year again, when love takes physical form through chocolates, jewelry, stuffed animals, and, of course, beautiful long-stemmed red roses. This Valentine's Day, the National Retail Federation estimates that consumers will spend close to $20 billion on gifts; $2 billion of which, on roses. Yet did you know that 75% of flowers sold in the U.S. are imported from Colombia and, last year, police found almost 200 pounds of cocaine hidden in the flower boxes during an airport inspection?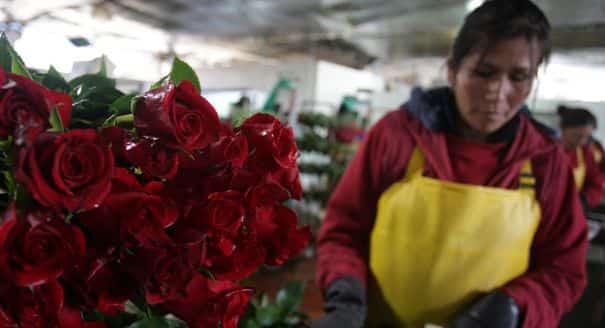 In 1990, Congress passed a law eliminating tariffs on goods coming from Andean drug-producing nations, like Colombia. As a result, Colombia's flower industry blossomed. However, criminals also set their eyes on flower shipments as an inventive new way to smuggle drugs into the US.
In recent years, Colombia's cultivation of the coca plant – the base ingredient of cocaine –spiked 134% between 2013 and 2016. Anthony Williams, assistant administrator and chief of operations for the U.S. Drug Enforcement Administration noted, "This surge is very troubling and likely foreshadows an increase of importation, abuse, and overdose deaths in the United States." At Quest Diagnostics, we're seeing this increase reflected in workplace drug test results and positivity trends. According to the latest Quest Diagnostics Drug Testing Index™, cocaine positivity rates increased 12% from 2015 to 2016.
The correlation between the booming Colombian flower industry, the spike in Colombian coca production, and the increase in drug use in the U.S. is strong. Examination of the origin of the cocaine used in America shows that more than 90% comes from Colombia. Cocaine is typically smuggled in high-powered speedboats, in vehicles with hidden compartments crossing the border at legal ports of entry, or by people carrying them in large open containers – like refrigerated flower trucks.
With an increase in customs inspections, rest assure that Colombia is doing all they can to ensure that this Valentine's Day, the fragrant sniff you take of your delightful roses is not accompanied by an unexpected bump of cocaine. But, to be on the safe side, maybe go with the chocolates and leave the roses for another, less popular day!
To learn more about drug testing, visit our website.