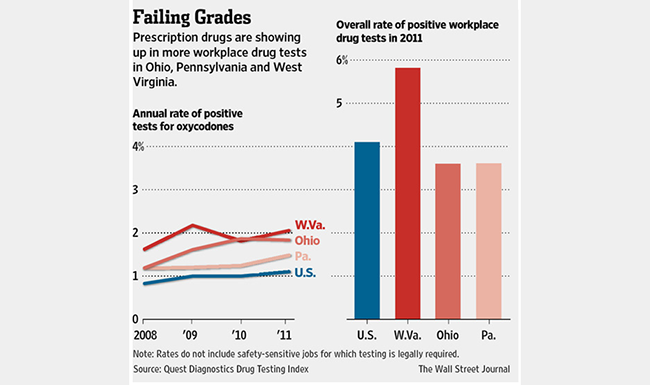 The Wall Street Journal reports that amphetamine and painkiller use is a hurdle to hiring during Appalachia's oil-and-gas boom.
Pennsylvania, Ohio, and West Virginia employers say widespread drug use, particularly the abuse of prescription drugs, is affecting hiring. "This creates challenges in the region, amid a wave of recruitment by natural-gas drillers and trucking, pipeline and well-services companies," according to the January 8 article. Data from the Quest Diagnostics Drug Testing Index from those particular states illustrates that increase.
Many regional employers and recruiting firms are championing drug testing and using more sensitive screening methods with longer detection windows, such as hair testing, to keep the workplace safe.
For more information about drug testing, visit our website.