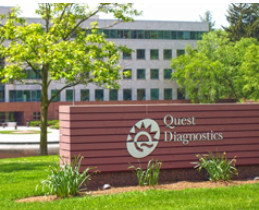 Many clients asked how all of our lab locations maintain the latest in advances in medical technology and procedures in drug testing.
Quest Diagnostics monitors changes in laws and regulations impacting workplace drug testing – including testing technologies and permitted procedures – through a variety of mechanisms.  Through our Washington, D.C. regulatory office, we monitor changes in State and Federal laws affecting workplace drug testing, and in some cases, comment on those proposed changes as appropriate. We are also on the U.S. Department of Transportation "list-service" announcing regulatory changes in the DOT-mandated drug testing program. We subscribe and review the State Guide to Drug Testing Laws (typically, published annually) to determine if there are any applicable changes to our process and procedures. Moreover, we work with in-house and outside counsel with respect to review and interpretation of workplace drug testing laws and regulations as appropriate.
Quest Diagnostics assures its compliance with all governing laws, local, state and federal rules and regulations applicable to the services being provided. We participate as an active member in industry associations, continuing education seminars, laboratory inspection teams and government boards such as the Drug Testing Advisor Board (DTAB), the Drug and Alcohol Testing Industry Association (DATIA) and the Substance Abuse Program Administrators Association (SAPAA).
Quest Diagnostics is committed to complying with all applicable laws and regulations that govern its business operations. We adhere to a policy of strict compliance with the laws and regulations governing its business, not only as a legal obligation, but also because it is the right thing to do.
For more information about drug testing, visit our website.