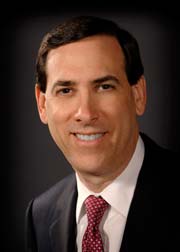 Dr. Jon R Cohen M.D., CMO and VP of Quest Diagnostics, discusses prescription drug misuse in an article in Medical Laboratory Observer.
A number of developments suggest government and the healthcare industry are moving proactively to combat prescription drug misuse yet Dr. Cohen writes that "more needs to be done to curtail the misuse of commonly abused medications."
Quest Diagnostics released a report earlier this year which detailed an analysis of nearly 76,000 laboratory tests for prescription drug use for 2011. The analysis was based on results of the company's prescription drug monitoring services, which were introduced to physicians about 18 months ago. The services build on our employer drug testing services and the Quest Diagnostics Drug Testing Index, a series of publicly available reports of workplace drug positives.
Read the full article here.
For more information about drug testing, visit our website.