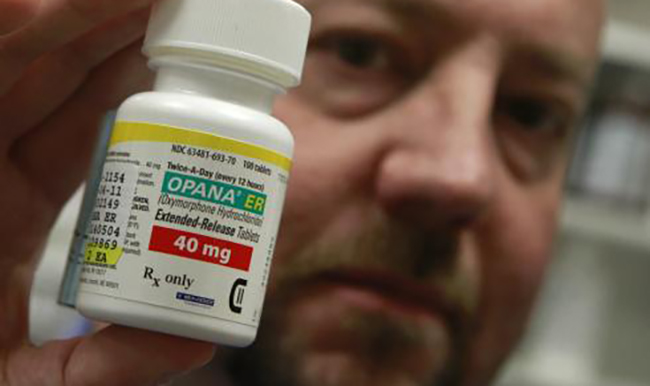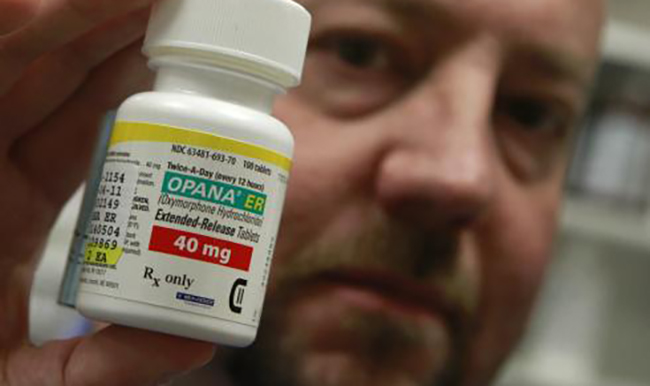 Prescription drug abuse is one of the nation's fastest growing drug problems. Drugs like Opana® which was featured in a recent USA Today article headlined "Opana abuse in USA overtakes OxyContin" are powerful prescription painkillers that are highly addictive, often abused and all too often overdosed.
The on-the-job effects of prescription drug use can lead to hampered productivity and an increased opportunity for accidents in safety sensitive roles. As a result, a number of our employer customers screen their employees for prescription opiates. Whether the drug in question is oxycodone, oxymorphone, hydrocodone, or hydromorphone, in addition to codeine and morphine, our 'Expanded Opiate' urine drug screening panel can test for it.
With regards to Opana, this is nothing but a trade name for oxymorphone. Since oxymorphone is included in our test for "oxycodones", we therefore also test for Opana.
Photo by Michael Hayman, The (Louisville) Courier-Journal
For more information about drug testing, visit our website.