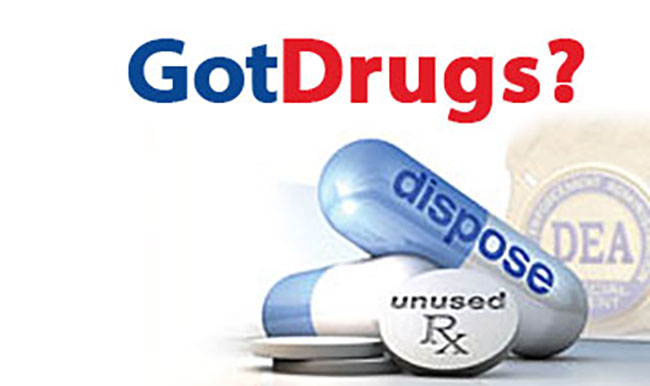 The non-medical use of prescription drugs ranks second only to marijuana as the most common form of drug abuse in America. As such, the National Prescription Drug Take-Back Day was created by the U.S. Drug Enforcement Administration (DEA) with a goal to provide a safe way for people to discard unused prescription drugs.
The Centers for Disease Control and Prevention have classified prescription drug misuse and abuse as a national epidemic; citing a 102% increase in prescription drug related overdose deaths from 1999 to 2010. Data from the National Survey on Drug Use and Health shows that nearly one-third of people over the age of 12, who used drugs for the first time in 2009, began doing so by using a prescription drug non-medically. By participating in this nation-wide event, the DEA is contributing to public safety by helping to rid communities of drugs that could lead to accidental poisoning, overdoses and abuse.
During the fall 2013 Take-Back day, Americans turned in more than 647,000 pounds of prescription drugs at more than 4,000 sites operated by the DEA. Combined with results from prior events, the DEA and its partners have collecte
d more than 3.4 million pounds of expired, unused and unwanted prescription drugs.
You can turn in your unused or expired medications for safe disposal on April 26 between 10:00 a.m. – 2:00 p.m. For more information on this program, including a Take-Back Site Locator and a Partnership Toolbox, visit the Drug Enforcement Administration website.
For more information about drug testing, visit our website.