The International F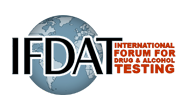 orum for Drug and Alcohol Testing (IFDAT) will hold its annual event in Coral Gables, Florida on November 4 and 5 this year. This conference creates and opportunity for drug testing and related industry professionals to come together to discuss the state of global drug and alcohol testing.
Sessions include topics such as contractor testing for the oil and gas industry, drug abuse by country, international background screening and case studies from Honeywell, Rayanair and ConoccoPhillips. Our own Dr. Barry Sample, Director of Science and Technology and Coleen Volksdorf, International Drug Testing Product Manager, will speak at this event.
For more information about drug testing, visit our website.