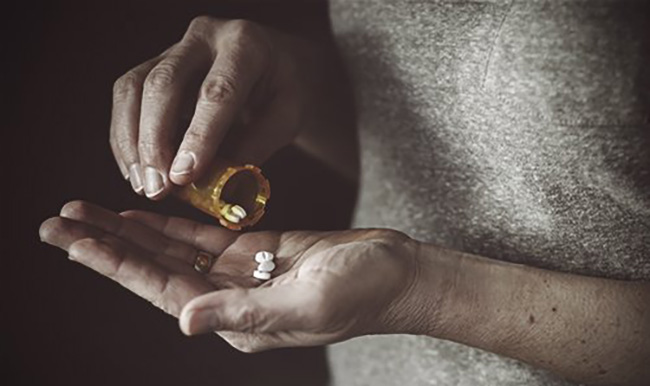 Genetics, smoking, drug abuse, sugar, and home care routines like brushing and flossing can all play a role in the health of your teeth. What happens if you face an issue? Depending on the severity, it may be as simple as your dentist filling a cavity or more invasive treatments such as a root canal or a surgical extraction of wisdom teeth. If oral surgery is needed, prescription opioids such as Vicodin® or Percocet® are often prescribed to help patients manage pain following the procedure.
A recent study conducted by the University of Pennsylvania's Perelman School of Medicine, found that more than half of the narcotic painkillers prescribed after oral surgery go unused. Data showed that a patient's pain decreased considerably over a span of five days, to a point where they no longer required opiate assisted pain management. After each patient in the study was prescribed an average of 28 opioid pills post-surgery, the study found that:
Reported pain decreased by more than 70 percent just three days post-operation
Three weeks after their procedure, participants had an average of 15 pills remaining
An estimated 1,000 opioid pills were left unused as a result of this study alone
According to the National Safety Council, prescription drug abuse has roots in unused medications. When not disposed of properly, powerful narcotics become readily available to family members and in many cases are sold for profit, fueling the prescription misuse epidemic.
The study's author, Dr. Brandon Maughan concludes, "When translated to the broad U.S. population, our findings suggest that more than 100 million opioid pills prescribed to patients following surgical removal of impacted wisdom teeth are not used, leaving the door open for possible abuse or misuse by patients, or their friends or family."
To learn more about opiates and related drugs, visit our website.