The Substance Abuse and Mental Health Services Administration (SAMHSA) recently announced that it has accepted the recommendations of its Drug Testing Advisory Board (DTAB), and will proceed with drafting revisions to the DHHS Mandatory Guidelines for Federal Workplace Drug Testing Programs.
The changes would include:
1) Expanding the drug testing panel to include additional Schedule II prescription medications (e.g., oxycodone, oxymorphone, hydrocodone and hydromorphone).
2) Including oral fluid as an alternative specimen for Federal Drug Free Workplace testing.
The Department of Transportation's (DOT) Office of Drug and Alcohol Policy and Compliance (ODAPC) stated, "the opportunity to address the illicit use and abuse of these additional Schedule II drugs in the transportation industries is an important way to limit their misuse in our communities and a great way to serve transportation safety, while getting those who need treatment into treatment. And please know that oral fluid testing will be a bonus to our regulated transportation industry program; and will certainly serve to assist the DOTs National Highway Traffic Safety Administration in its efforts, with others, to establish national per se laws for Driving Under the Influence of Drugs (DUID)."
"As you know, the DOT is required by law to follow HHS procedures for the drugs for which we test and the specimens we test.  Therefore, we will continue to work with the DTAB, HHS/SAMHSA, the Office of National Drug Control Policy, and others to bring these approved recommendations to realization in our regulations and throughout the transportation industries."
We believe that adding testing for prescription medications and accepting oral fluid testing as an alternative modality are both measures that will strengthen the existing federally-mandated workplace drug testing programs. With regards to oral fluid, the major benefit to employers is that they will have additional testing alternatives from which to choose.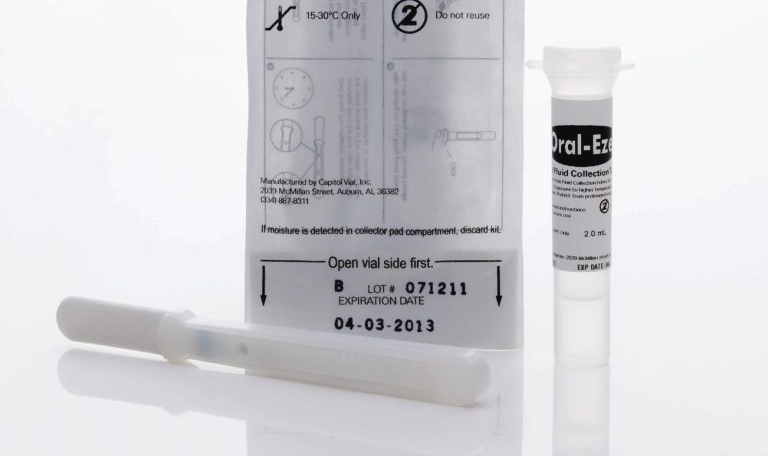 We will keep you updated regarding any new information or specifics surrounding these proposed changes. To this point, it is worth noting that both of these changes are still in their preliminary stages, and will likely take more than a year to take effect. As such, no immediate action is required.
To learn more about the expanded opiate drug class and its positivity prevalence, please refer to the information that we published in the latest Drug Testing IndexTM.
Regarding oral fluid, the Oral-Eze® Oral Fluid Collection System is already poised to meet the new standards. While these standards are yet to be decided upon, we are confident that they will include requirements surrounding sample adequacy, uniform collection quantities, and standardized cutoffs. Oral-Eze® meets all of these requirements, and as such, there has never been a better time to start testing with the newest and most innovative oral fluid testing device on the market.
For more information about drug testing, visit our website.