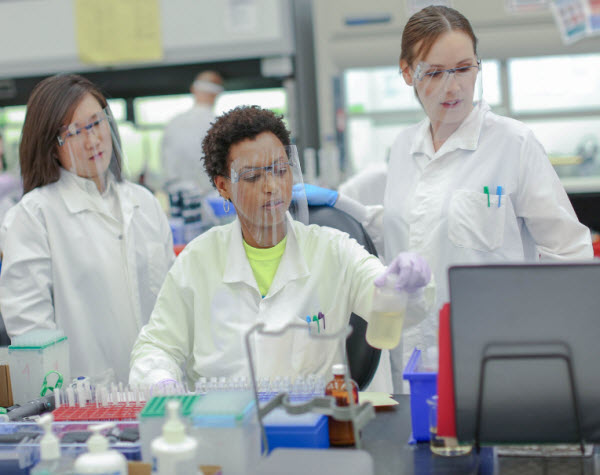 Today marks the 25th anniversary of the Drug-Free Workplace Act, an important milestone in our country to keep workplaces safe. President Ronald Reagan signed this act into law on November 18, 1988, which required that Federal contractors and grantees agree to provide drug-free workplaces as a precondition of receiving a contract or grant from a Federal agency. The act served as a catalyst for greater awareness of the problem of workplace drug use in the U.S.
The Quest Diagnostics Drug Testing Index™ (DTI) also celebrates its silver anniversary this year with an unprecedented analysis of more than 125 million workplace urine drug tests performed over the past 25 years. To commemorate this special occasion, we joined together with industry experts on a special webinar to discuss the history and progress of those working together to deter workplace drug use.
The data showed that although drug use among American workers has declined 74% over the past quarter century, the rate of positive test results for certain drugs, including amphetamine and opiates, continues to climb. Other key findings from the analysis include:
Overall positivity rates for the combined U.S. workforce declined 74%, from 13.6% in 1988 to 3.5% in
2012.
Overall positivity rates for the federally-mandated, safety sensitive workforce declined by 38%, from 2.6%
in 1992 to 1.6% in 2012.
Overall positivity rates for the U.S. general workforce declined by 60%, from 10.3% in 1992 to 4.1% in
2012.
Dr. Barry Sample, Director of Science and Technology, Quest Diagnostics, summarized this year's insights saying that drug testing is a deterrent of drug use and employers need to remain vigilant to keep their workplaces drug free.
Media coverage for the Drug Testing Index includes The Wall Street Journal, Human Resources Executive, Bloomberg Businessweek, TIME, Huffington Post, San Francisco Chronicle, Kansas City Business Journal, Nashville Business Journal, The Partnership at Drugfree.org, and the Center for Substance Abuse Research (CESAR).
You can also listen to a replay of a press conference we held on November 18, 2013 alongside industry experts from the Drug and Alcohol Testing Industry Association (DATIA), the Drug Free America Foundation (DFAF), and Substance Abuse Program Administrators Association (SAPAA).
For more information, visit QuestDiagnostics.com/DTI.