Turnaround time – what is it, why is it important, and how does it apply to my drug testing program?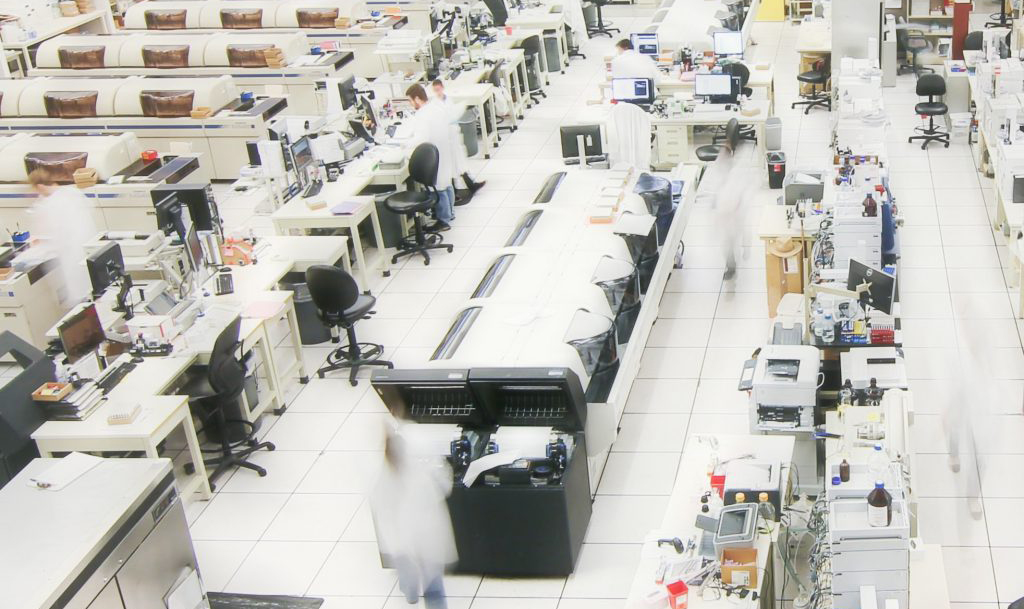 Turnaround time is a commonly used term to measure the duration of time it takes to return a positive or negative drug test result to the employer. It's an important concept to understand and to factor into the selection of a drug testing provider, as on boarding new candidates and getting current employees back to work as quickly as possible is often of paramount importance.
Our Quest Diagnostics drug testing laboratories measure turnaround time at three major timestamps throughout the process. These timestamps include:
Arrival – Drug test specimens reach our laboratories through many different modes of transit. Once they arrive at the unloading dock, they are considered "received" and enter processing. Upon receipt, specimens are removed from their packaging, sorted by specimen type, and moved to the laboratory floor.

Testing Process – After entering the laboratory, specimens are accessioned into the laboratory management system. From there, all specimens go through an initial screening process which varies by specimen type.
– If the screening results are negative, no further testing is needed.
– If the initial screening indicates a presumptive positive result, a specimen will undergo further confirmation testing.

Results Reporting – In some circumstances results, regardless of the final result, are reported to a Medical Review Officer (MRO) who analyze the results before then releasing them directly to the client. Other times a MRO is not needed and results are reported directly from the laboratory management system to the client.
Testing is performed as soon as the specimen arrives at our laboratory, however, the life of a drug testing specimen is filled with twists and turns. That said, providing timely accurate results is always the highest priority for our lab. Calculating turnaround time while specimens are within the walls of our laboratories is relatively simple to determine. Yet when the specimens are not within our direct supervision, obtaining an accurate measurement becomes more challenging.
Before coming to the lab, the first step in the drug test specimen lifecycle – the collection – can significantly influence turnaround times. Our collectors are trained to follow standardized processes at every location to help control the integrity of the specimens and the drug test results. Many collection sites are electronically enabled, allowing them to complete collections using an electronic chain of custody form (eCCF), which saves paper and generates more accurate timestamps. As soon as the collection is complete, the specimen and any necessary documentation is packaged and shipped to the laboratory.
eCCF case study: Paper is the past, step into digital drug testing with eCCF
Once the specimen leaves a collection site, factoring logistics into the turnaround time equation can be complex. For instance, if the collection takes place at the employer's location or at a collection site outside of the Quest Diagnostics collection site network, we have little to no control over the transportation logistics of that specimen or the accuracy of the collection time. To combat these uncontrolled variables, we recommend using a collection site within our Patient Service Center (PSC) network for faster, more consistent turnaround times. How much faster? Looking at the past three years of data, drug test specimens collected at PSCs yield final test results on average about 4 hours faster than specimens collected at sites not owned and operated by Quest Diagnostics.
Speed can be a critical component of a workplace drug testing program. While we typically measure turnaround times from arrival at our laboratory to reported result, employers seeking to reduce turnaround time may be well served by carefully examining the process and selecting a collection site based upon their priorities.
To calculate what your company could save with a drug testing program, simply enter your company's information into our Drug Testing Return on Investment (ROI) Calculator.
Sign up for our monthly newsletter to get the most up-to-date drug testing information.
For more information about drug testing, visit our website or connect with us online.