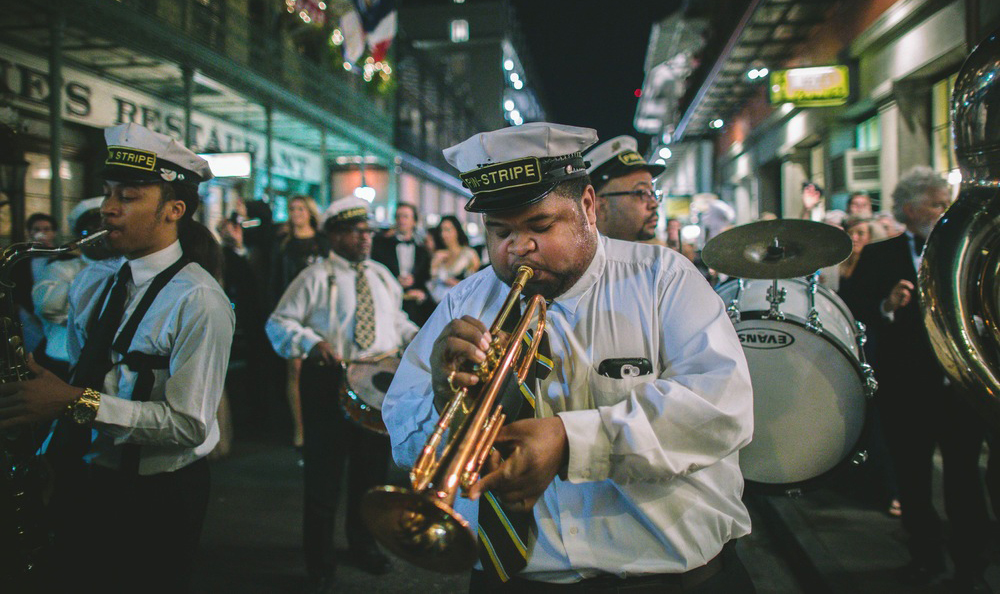 New Orleans has a rich history that spans back to the 1700s. The city's pulse beats through marvelous jazz musicians, street performers, and some of the world's most diverse and delicious food. No other city in the United States quite compares. This eclectic stage lent itself to a lively conference held by the Society for Human Resource Management (SHRM). My first impression of SHRM was a jazz band that greeted me at the baggage carousel. The music was just a taste of the energy that was to come.
The annual SHRM conference attracts more than 15,000 attendees from all over the world to share HR solutions and best practices. The three-day conference was packed with sessions, demonstrations, networking, and a bustling exhibit floor. While working at the Quest Diagnostics booth, it became clear just how well human resources professionals relate to people. Our booth had friendly visitors all day and many swung by just to say thank you for the support.
It was clear that our drug testing solutions aid in the employee recruiting, hiring, and onboarding process. One attendee after the next reiterated that drug screening programs help them search for capable, talented, drug-free job applicants. This frequent comment mirrors industry research that shows people who use drugs are less likely to work for employers that conduct pre-employment or random drug testing. With that in mind, although many attendees knew Quest, there were a number of great questions about the complexities of administering drug-free workplace programs.
What is the best drug test type for remote employees?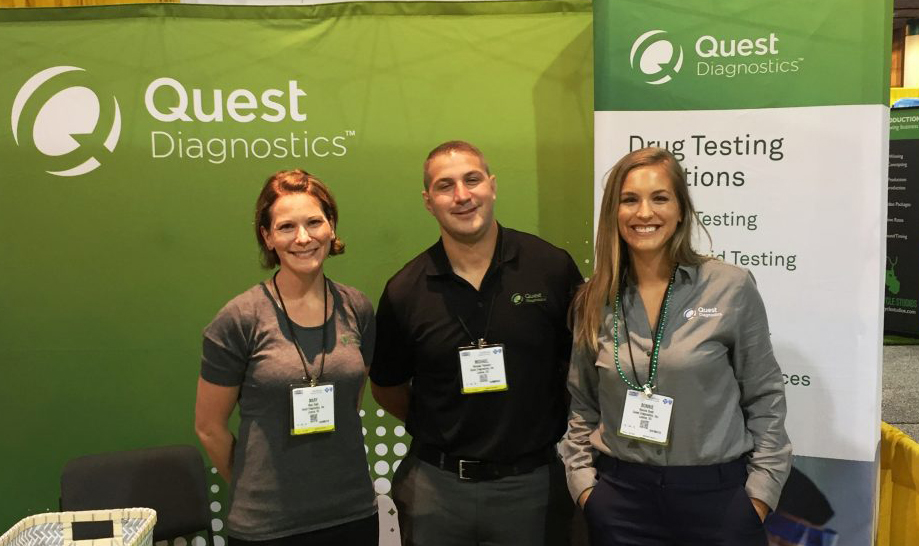 A drug test collection in the field can be challenging for employers hiring remote and rural employees. Instant urine drug tests can be completed regardless of the location and sent to a lab to confirm positive test results. Oral fluid testing is another popular option because of its simple to conduct, observed collection process that's tough for donors to cheat.
Does Quest conduct drug testing internationally?
Yes. Quest Diagnostics operates facilities in the United States, India, Mexico, and Australia. International drug test specimen types include urine, oral fluid, hair, and instant.
Does Quest offer 24-hour drug test collections on a national scale?
Yes. We have more than 6,000 certified collectors throughout the U.S. that provide around-the-clock access, especially in cases of emergencies or accidents. Our 24/7 call center dispatches a trained collector who typically completes the collection within 2 hours of the call.
How quickly can my company get a drug test result?
Each of our four laboratories located around the country measure turnaround times from the moment a the drug test specimen enters the lab until the time when we release the final result. That said, turnaround times depend on the specimen type, reason for testing, and if the test is positive or negative.
This year, the liveliness of the city of New Orleans was matched by the energy and enthusiasm of the SHRM attendees. We'll exhibit again at next year's conference in Chicago, and you're invited to come and visit with us at our booth.
Stay connected with Quest Diagnostics on LinkedIn and Facebook.
For more information about drug testing, visit our website.