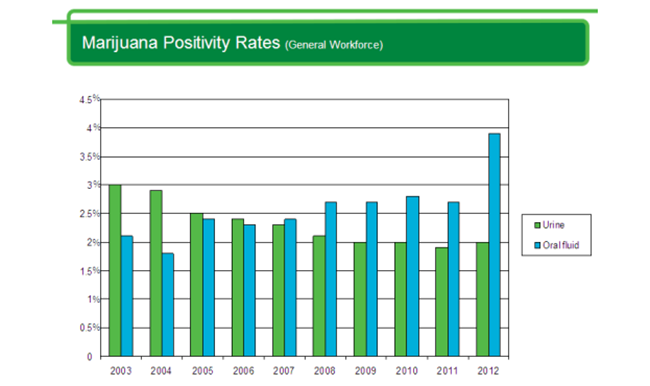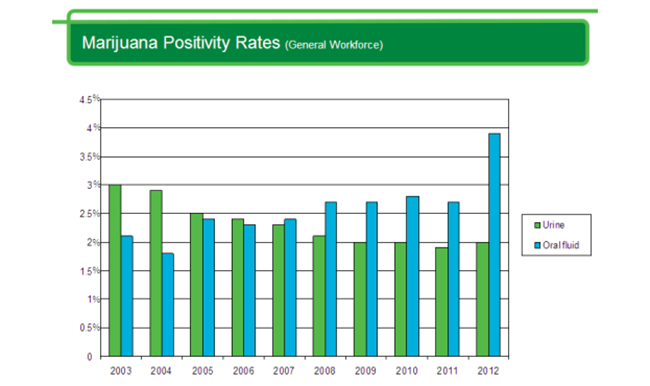 Oral fluid testing was a hot topic at the Drug and Alcohol Testing Industry Association (DATIA) conference this week. Many attendees stopped by the Oral-Eze® booth with questions about collections, drug panels and federal regulations. Our team gave product demonstrations to show how the Oral-Eze window turns blue when there is a sufficient sample for testing. Oral fluid is an attractive modality because the collection is observed and simple to administer onsite. Check out the spring issue of the DATIA Focus magazine which features more information in an article Oral Fluid Collections and Considerations.
In addition, Dr. Barry Sample presented data from the Quest Diagnostics Drug Testing Index™ at this year's conference. He noted an increase in overall positivity rates for marijuana in oral fluid versus urine testing, part of which is attributed to our new oral fluid technology and its improved ability to detect marijuana.
For more information about drug testing, visit our website.