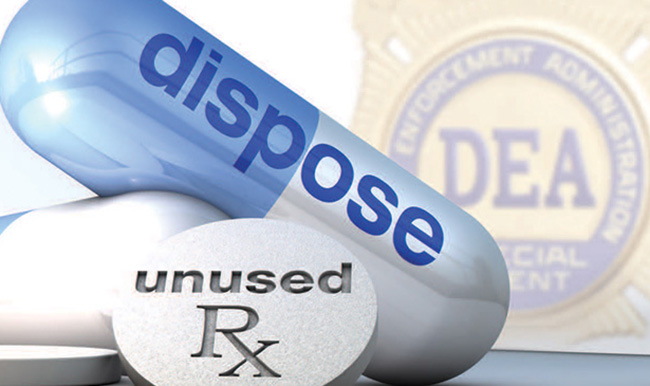 Overdoses and deaths caused by prescription drug abuse have reached epidemic proportions. According to the National Institute on Drug Abuse (NIDA), an estimated 52 million people have used prescription drugs for non medical reasons at least once in their lifetimes. Consequences associated with prescription drug misuse have been well-documented. Some specific facts include:
Twelve percent of new illicit drug users have been shown to begin their drug use with prescription painkillers
Overdose deaths related to prescription drugs have quadrupled since 1999
The majority of abused prescription drugs are obtained from family and friends
Major risk factors for potential abuse include family history and pre-existing psychiatric conditions as well as easy access to medications in the home
As a public service and in response to the alarming number of people misusing prescription drugs, the Drug Enforcement Agency (DEA) began hosting the "Drug Take-Back Day" in 2010. The program looks to reduce the potential hazards posed by unused, unneeded or expired medications by offering a safe way to dispose of them. According to the DEA, Americans turned in 350 tons of prescription drugs at more than 8,800 sites operated by the DEA and its state and local law enforcement partners during the Take-Back Day last fall.
The program is anonymous and no questions are asked when turning in pills. The DEA provides information about how to find a local collection site. This year's Drug Take-Back Day takes place on Saturday, April 30 from 10 a.m. – 2 p.m. For more information, visit the DEA's Partnership Toolbox.
To learn more about prescription drugs, visit our website.