Clothing stores are rolling out their winter clothes, hardware and department stores are creating holiday displays, pumpkin pie and cranberry sauce are starting to appear in grocery stores. Yes, employers across the country are gearing up for the holidays. Sales in November and December can make or break the entire year for some retailers as long lines and merchandise sales can help to drive up revenues. To accommodate this spike in customers, many retailers and suppliers are already starting to hire additional staff to help meet the increased demand.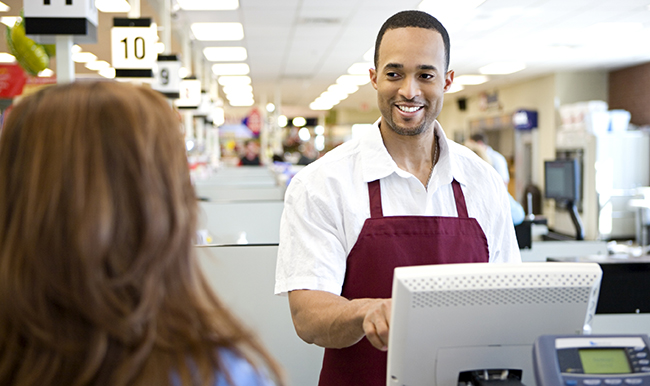 In these challenging economic times, some employers have reduced headcounts in an effort to cut costs, but this might be the year to reverse the trend and instead to focus on driving up customer satisfaction and profitability. Recruiting and training exceptional staff naturally leads to better customer service, reduced wait times, and more opportunities to consult and up-sell.
Whether you're hiring five or five thousand new employees to help meet your holiday demand, every single hire is critical as each new employee is a direct representation of your company, your brand, and of the manager who made the hiring decision. One way to help ensure that you're making a good hiring decision is by confirming your candidates with a simple, convenient and cost-effective drug test from Quest Diagnostics. The fact is that drug users miss more work, they turnover more often, have more accidents, and are more likely to steal things and sell drugs at work.1 These are just a few of the reasons that many leading retailers depend on a drug testing program from Quest Diagnostics to validate their hiring decisions.
A number of retailers perform oral fluid drug tests on their applicants, and while this is a great testing option, our Instant Urine test (ePOCT)  is quickly becoming the screening of choice of savvy retailers who rely on paperless, rapid turnaround, cost effective, urine drug tests. With this test, applicants who pass their drug screen can now begin working the very next day – a tremendous advantage during the holiday hiring season when speed to hire is essential and demand for staff is at its annual peak.
[jwplayer config="myplayer" file="https://blog.employersolutions.com/wp-content/uploads/2012/05/QD_POCTeReq.flv" image="https://blog.employersolutions.com/wp-content/uploads/2012/05/ereq1.jpg"]
For more information on this drug testing solution, watch the short video. Getting started is simple, the test is fast and accommodating, and with hundreds of collection sites across the country the collection is typically convenient.
Call us today at 800.877.7484 to maximize your holiday hiring!
[1] Substance Abuse and Mental Health Services Administration (SAMHSA) Injury/Disability/Workers' Compensation Fact Sheet. Available at http://www.workplace.samhsa.gov/ResourceCenter/r115.pdf.
For more information about drug testing, visit our website.