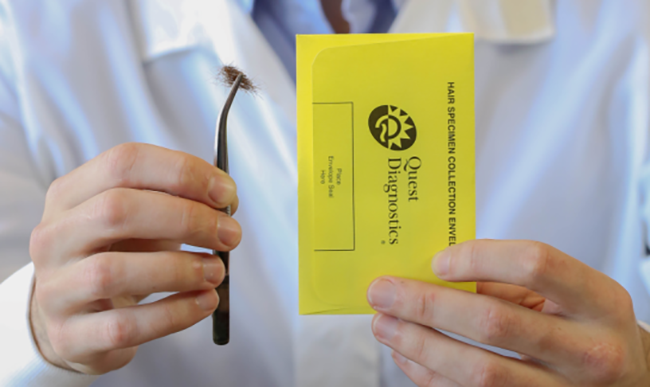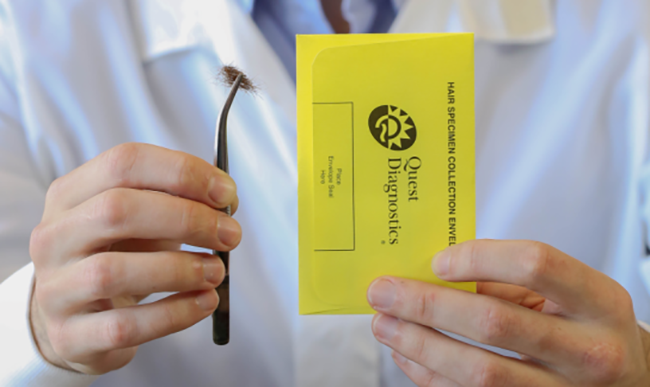 Quest Diagnostics launched additional content about hair testing for illicit drug use at HairTesting.com. Hair testing for drugs of abuse is the only drug testing method available that provides up to a 90-day drug use history. When compared with urine testing, hair analysis provides nearly twice the number of positives due to its longer detection window.
Hair testing requires a small sample of hair that is collected under direct supervision without any invasion of privacy. Donors are typically sent to one of thousands of collection sites in our network equipped and trained for hair testing. During a hair collection, the collector cuts approximately 100-120 strands of hair from the crown of the donor's head. The hair is cut as close to the scalp as possible, so only the strands of hair above the scalp are tested and not the actual hair follicle.
Learn more about why working with Quest Diagnostics, an industry leader, is always a sound decision. Hair drug test collections are convenient and tamper-resistant and results are fast and reliable. Use our Collection Site Locator Tool to find a nearby collection site from more than 2,000 across the country.
For more information about drug testing, visit our website.