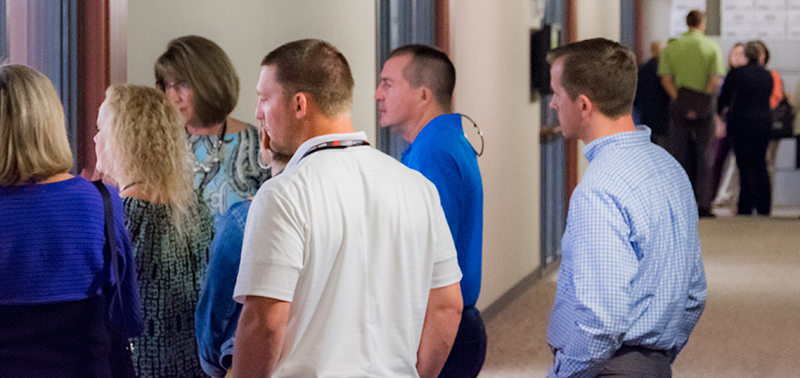 The Substance Abuse Program Administrators Association (SAPAA) is a household name in the drug testing industry. SAPAA prides itself on education through training courses, workshops, legislative updates, state law guidance, and expert speakers.  Representatives from across the country, including third-party administrators, in-house administrators, Designated Employer Representatives, Medical Review Officers, device manufacturers, and collectors, gather annually for the conference.
Quest Diagnostics was honored to be a platinum sponsor of the 2018 SAPAA conference, which took place last week in in Kansas City.  The event was a wonderful opportunity to be among thought leaders and discuss what's most important to our industry.
In conjunction with the conference, Quest invited SAPAA attendees to tour our Lenexa, KS facility which is the largest single-site workplace drug testing laboratory in the United States. Our scientists and experts led guests through the drug testing process from start to finish so they could see our lab in action.

We are proud of the work that our people do to help make workplaces safe, healthy, productive, and drug-free. We invite you to visit any one of our three drug testing laboratories located in Kansas City, Atlanta, and Philadelphia.
To schedule a tour, reach out to your Quest representative.
For more information about drug testing, visit our website.