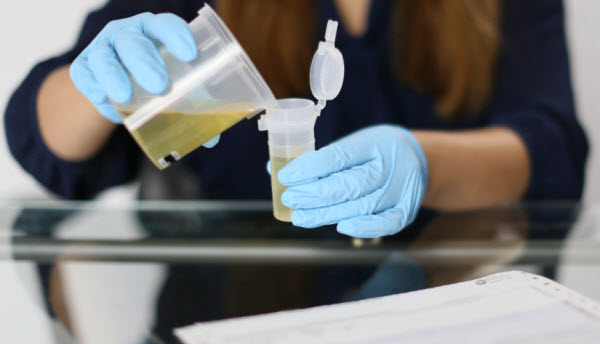 Q: Is there a new name for the 5-panel DOT drug test with the 2018 regulations?
Many employers inquired about the name of the 5-panel drug test when the U.S. Department of Transportation (DOT) published a final rule in the Federal Register expanding its panel to include four Schedule II semi-synthetic opioids. Recently, the agency published a notice stating that DOT testing at HHS-certified laboratories will continue to be a 5-panel drug test regimen. The name of the 5-panel DOT drug test regimen isn't changing because there are no new classes, or groups, of drugs.
Opioids
When new program regulations took effect on January 1, 2018, the 'Opiates' category was renamed to 'Opioids.' Under 'Opioids', DOT drug testing included confirmatory testing for codeine, morphine, and 6-AM (heroin), as well as adding initial and confirmatory testing for four semi-synthetic opioids: hydrocodone, hydromorphone, oxycodone, and oxymorphone. The brand names for these opioids are OxyContin®, Percodan®, Percocet®, Vicodin®, Lortab®, Norco®, Dilaudid®, and Exalgo®.
Amphetamines
Under Amphetamines, DOT drug testing continues to include confirmatory testing for amphetamine, methamphetamine, MDMA (ecstasy), and MDA (methylenedioxyamphetamine). While initial testing for MDA was added, MDEA (3,4-methylenedioxyethylamphetamine) testing was removed under these guidelines.
5-panel drug test regimen
If you do the math, this means that the DOT requires confirmation testing for a total of 14 drugs using a 5‑panel drug test regimen. While the number of drugs has increased, a collector will still check the 5-panel box in Step 1 of the Custody and Control Form (CCF). Medical Review Officers will continue to verify positive test results, including the four opioids added this year.
Many employers mirror the 5-panel DOT drug test regimen as a standard for best practices in their non-regulated drug testing programs. In light of the current opioids crisis, screening for hydrocodone, oxycodone, hydromorphone, and oxymorphone could help to keep your workplace drug-free.
To learn more about drug testing, visit our website.