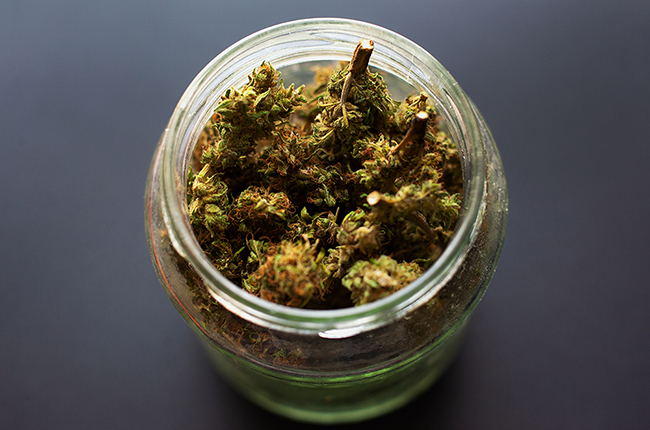 The effects of marijuana use range from altered senses, mood changes, and difficulty solving problems to potential long-term impacts on brain development. Despite its known health risks, the drug remains popular and the latest data shows that American workers continue to use marijuana at increasing rates.
As marijuana state legislation expands across our country, some employers wonder if they can continue to drug test for marijuana and ask if their company needs a separate policy for marijuana. We asked our workplace drug testing experts to answer some of these common questions. They suggested some important considerations for designing a drug testing policy that promotes safety and minimizes risk.
How does my company write an effective drug testing policy?
Because every workforce is unique, employers must select the elements that best fit their drug-free workplace program. It's important for a policy to be clear about which employees are subject to drug testing and how a company administers its program. The policy should also spell out the reasons for testing, drugs tested, drug test specimen types used (urine, oral fluid, hair), and the company's response or penalties for an individual who refuses to drug test or screens positive on their drug test.
Keep in mind that an employer is not required to permit employees to work under the influence or impaired by drugs or alcohol. Additionally, an employer is not required to permit marijuana use at the workplace or during work hours. This last point is particularly important and helps to clarify any confusion about testing for marijuana.
Who should be drug tested?
Know your workforce and consider locations, job positions, and safety issues for your company. Do employees interact with customers? How does your company determine if a job is safety-sensitive? Do employees work in multiple states? Do any of those states have unique requirements or limitations regarding drug testing? After taking inventory of your employee population, your company can better determine the reasons for drug testing and who to screen.
Can my company drug test for marijuana?
Yes, a company can test for marijuana. The policy should list and define all drugs, both illicit and prescription, tested in your program. An employer does not need to write a separate policy for marijuana. However, the policy should detail protocols about how to handle marijuana use by an employee, the repercussions of a positive drug test result, or how to respond if an employee claims a medical marijuana status.
What is the legal status of marijuana?
States continue to pass legislation regarding permissible uses of marijuana for both medical and recreational purposes. To date, 33 states and Washington, D.C. have medical marijuana laws and 11 of those also passed recreational use laws. Despite state legislation, marijuana remains part of the federal government's Controlled Substances Act and is categorized as a Schedule I controlled substance.
Download our Guide for Drug Testing Laws.
Are there employee protections for medical marijuana use?
Employees enjoy certain protections and legal rights in the workplace. In some states, employment protections extend to medical marijuana use in certain circumstances. Generally, employee protections within state marijuana laws fall into three categories:
States with employee protections
States with unclear employee protections
States with no employee protections
This means that some states have well-defined employment protections related to medical marijuana while other states are vague or silent. Also, courts have interpreted similar protections, such as accommodating off-duty marijuana use, differently. Keep in mind that state laws are inconsistent and can vary dramatically.
Should my company consult with an attorney about our policy?
Yes, it is important to consult with an attorney to understand state medical and recreational marijuana laws in relation to your policy. A workplace drug testing policy should be clearly written and consistently applied to the workforce while complying with all applicable laws.
Does drug testing work?
Research demonstrates that workplace drug testing helps to deter employees from using drugs on the job and candidates from applying for jobs at companies that drug test. Employers should stay informed about drug use trends and educate employees about the associated risks in an effort to help keep their workplaces safe and drug-free.
Download our marijuana white paper.
Read an article by SHRM (Society for Human Resource Management) called "The Science Behind Marijuana Testing at Work" featuring an interview with Dr. Barry Sample, Senior Director of Science and Technology, Quest Diagnostics.
For more information about drug testing, visit our website or contact us online.
This blog is not intended for the purposes of legal advice and shall in no way constitute legal advice. You should consult with an attorney to determine legal obligations or course of action.