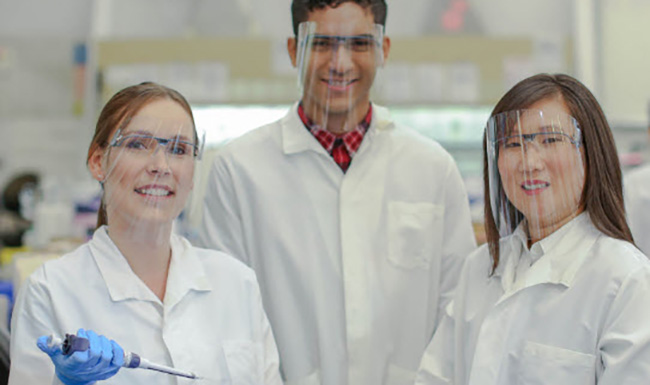 As states pass legislation to allow medical and recreational marijuana use, some are questioning whether workplace drug testing for marijuana and other illicit drugs is appropriate or even necessary. Some argue that the war on drugs is over and, therefore, drug testing provides no value. Yet, the reality is that there is a wealth of research conducted by government and independent organizations showing that workplace drug use puts employees at risk – and a drug testing program can help to foster healthier, safer, more productive, and drug-free work environments.
We reviewed published research and articles to help highlight some key points like how people under the influence of drugs perform their job duties, if substance abuse in our society is increasing, the effectiveness of workplace drug testing, and whether screening discourages use.
Safety-sensitive workers should not use drugs
Drug use unfavorably affects driving and other safety-sensitive job functions. The National Institute on Drug Abuse (NIDA) continues to conduct research regarding the issue of impairment and safety. In Cannabis Effects on Driving Skills, study authors provide data about the negative effects of marijuana on drivers, including an increase in lane weaving, poor reaction times, and decreased attention to the road as well as a heightened risk of involvement in an accident. Use of alcohol with marijuana made drivers more impaired, causing even more lane weaving. In addition, the U.S. Department of Justice estimates that 50% of all on-the-job accidents and up to 40% of employee theft is related to substance abuse.
Drug use is increasing
Drug use in the American workforce is on the rise. Data from the latest Quest Diagnostics Drug Testing Index™ (DTI) report showed that the rate of workforce drug positivity hit a 16-year high in 2020 (4.5%). That is more than 28% percent higher than the thirty-year low of 3.5% recorded between 2010 and 2012. Additionally, marijuana continues to top the list of the most-detected illicit substances across all workforce categories (general U.S. workforce; federally mandated, safety-sensitive workforce; and combined U.S. workforce, which includes the prior two populations) and drug test specimen types (urine, oral fluid, and hair).
Also consider the latest report from the Substance Abuse and Mental Health Services Administration (SAMHSA) regarding alcohol and drug use in the United States among people aged 12 or older:
Nearly 1 in 5 people aged 12 or older in the US used illicit drugs in the past year
An estimated 43.5 million Americans aged 12 or older, or 15.9% of the population, used marijuana in the past year
Approximately 9.9 million people aged 12 or older misused prescription pain relievers in the past year. Pain relievers include products containing hydrocodone, oxycodone, tramadol, codeine, morphine, prescription fentanyl, buprenorphine, oxymorphone, and hydromorphone.
About 139.8 million Americans reported they were binge drinkers and 16.6 million were heavy drinkers in the past month.
Approximately 9.2 million adults are living with co-occurring mental and substance use disorders.
Drug users try to avoid drug testing
Research demonstrates that workplace drug testing helps to deter employees from using drugs on the job and candidates from applying for jobs at companies that drug test. Consider these facts:
A federal government study of current drug users who were employed found that 40% said they were less likely to work for a company that conducted random drug testing. Thirty percent said they were less likely to work for a company that conducted pre-employment drug testing.
In a survey of U.S. Navy personnel by Paul Mulloy in the Drug-Free Workplace Report, 83% indicated that drug testing was the number one deterrent to drug use and 27% said they would resume using drugs if the Navy discontinued its drug testing program.
Employers who drug test have seen their drug test positivity rates decline over time. Data from the Quest Diagnostics Drug Testing Index illustrates the best data to date that the Drug-Free Workplace Act and the public and private initiatives it helped to spur have led to dramatic decreases in substance use among much of the American workforce. In 1988, the DTI analysis found that the overall drug positivity rate among American workers was 13.6% and today, the latest analysis (2020) reports positivity at 4.5%.
Summary
It's critical to understand that a decrease in drug test positivity rates does not mean that drug testing doesn't work or isn't needed. It's quite the opposite, in that drug testing likely helped to drive down drug test positivity rates. Furthermore, the Quest Diagnostics Drug Testing Index 30th anniversary report measured millions of workplace urine drug tests performed since 1988. The report showed that although drug use among American workers has declined 67% during the past three decades, the rate of positive test results continues to climb from the 30-year low of 3.5% recorded between 2010 and 2012 and has reached 4.5% today.
The bottom line is that drug testing does work. As drug and alcohol use continues to rise, employers must remain vigilant and should take a closer look at their company policies and drug and alcohol screening programs to determine the best methods for achieving a drug-free workplace.
For more information, visit our website or contact us online.
Updated January 19, 2020
---
Sources:
Hartman RL, Huestis MA. Cannabis effects on driving skills. Clin Chem. 2013 Mar;59(3):478-92. doi: 0.1373/clinchem.2012.194381. Epub 2012 Dec 7. www.ncbi.nlm.nih.gov/pubmed/23220273
Drug Free Workplace. 10 Facts About marijuana. July 15, 2019. www.drugfreeworkplace.org/10-facts-about-marijuana/
2018 NSDUH Annual National Report. National Survey on Drug Use and Health. August 20, 2019. http://www.samhsa.gov/data/sites/default/files/cbhsq-reports/NSDUHNationalFindingsReport2018/NSDUHNationalFindingsReport2018.pdf
National Opinion Research Center, et al. Worker Drug Use And Workplace Policies And Programs: Results From the 1994 And 1997 National Household Survey On Drug Abuse. Dept. of Health and Human Services, Substance Abuse and Mental Health Services Administration, 1999. https://catalog.hathitrust.org/Record/003491959/Cite
Pear, Robert. Pro & Con: Drug Testing in the Workplace; Finding a Middle between Fairness and Efficiency. The New York Times. Sept. 7, 1986. www.nytimes.com/1986/09/07/weekinreview/pro-con-drug-testing-workplace-finding-middle-between-fairness-efficiency.html
Quest Diagnostics Drug Testing Index™. https://www.questdiagnostics.com/home/physicians/health-trends/drug-testing/archives/