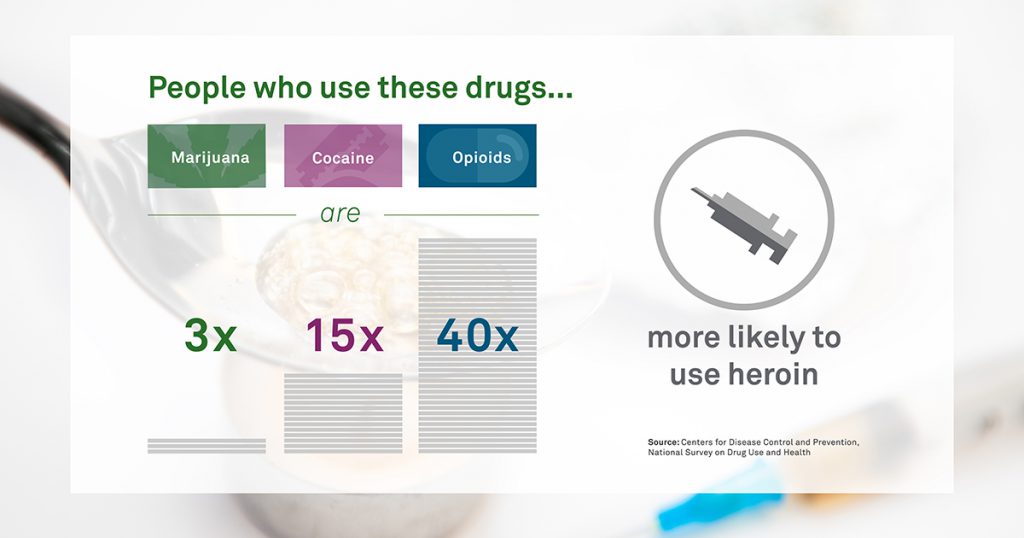 When you ask a child what they want to be when they grow up, a typical answer is aspirational, such as a teacher, doctor, or ninja. No one plans to become a drug addict. What ultimately influences a person to end up addicted to opioids? One of the most common reasons may be related to income.
Cost is a significant contributor to the increase in heroin use in the United States. For people struggling with chronic pain, opioids can be difficult to obtain and cost a lot of money, especially for the uninsured. Researchers also believe there is a strong correlation between the opioid crisis and the dramatic rise in heroin use. Approximately 90,000 people aged 18 to 25 began using heroin in 2006. In 2016, that number almost doubled to 170,000, according to the National Institute on Drug Abuse.
In the early 2000s, overprescribing surged and created a group of people addicted to prescription painkillers. Once a patient's prescription ran out, their medicine disappeared yet their drug dependency remained. Many users addicted to opioids turned to heroin. According to the National Institute on Drug Abuse, nearly 80% of Americans using heroin, including those in treatment, reported misusing prescription opioids first.
The Center for Disease Control (CDC) reports that heroin use is a key part of a larger substance abuse problem, as nearly all heroin users take at least one other drug. Data shows that people who misuse prescription opioid painkillers are 40 times more likely to be addicted to heroin. Cocaine users are 15 times more likely to be addicted to heroin, and marijuana users are three times more likely. Heroin users are also at greater risk for contracting HIV, hepatitis C, and other blood diseases because they inject the drug.
It is important to understand that graduating from one drug to harder, more dangerous substances, like heroin, has been proven to be a common behavior. Adding opioids to a drug testing program can help employers screen for drug use and provide employees opportunities for assistance and treatment.
To learn more about drug testing, visit our website.