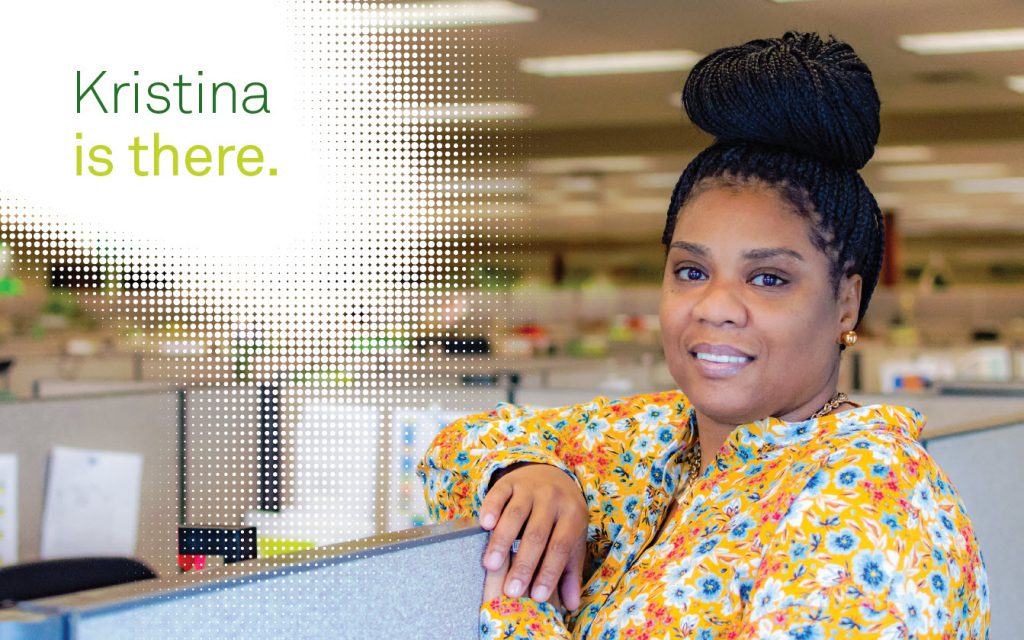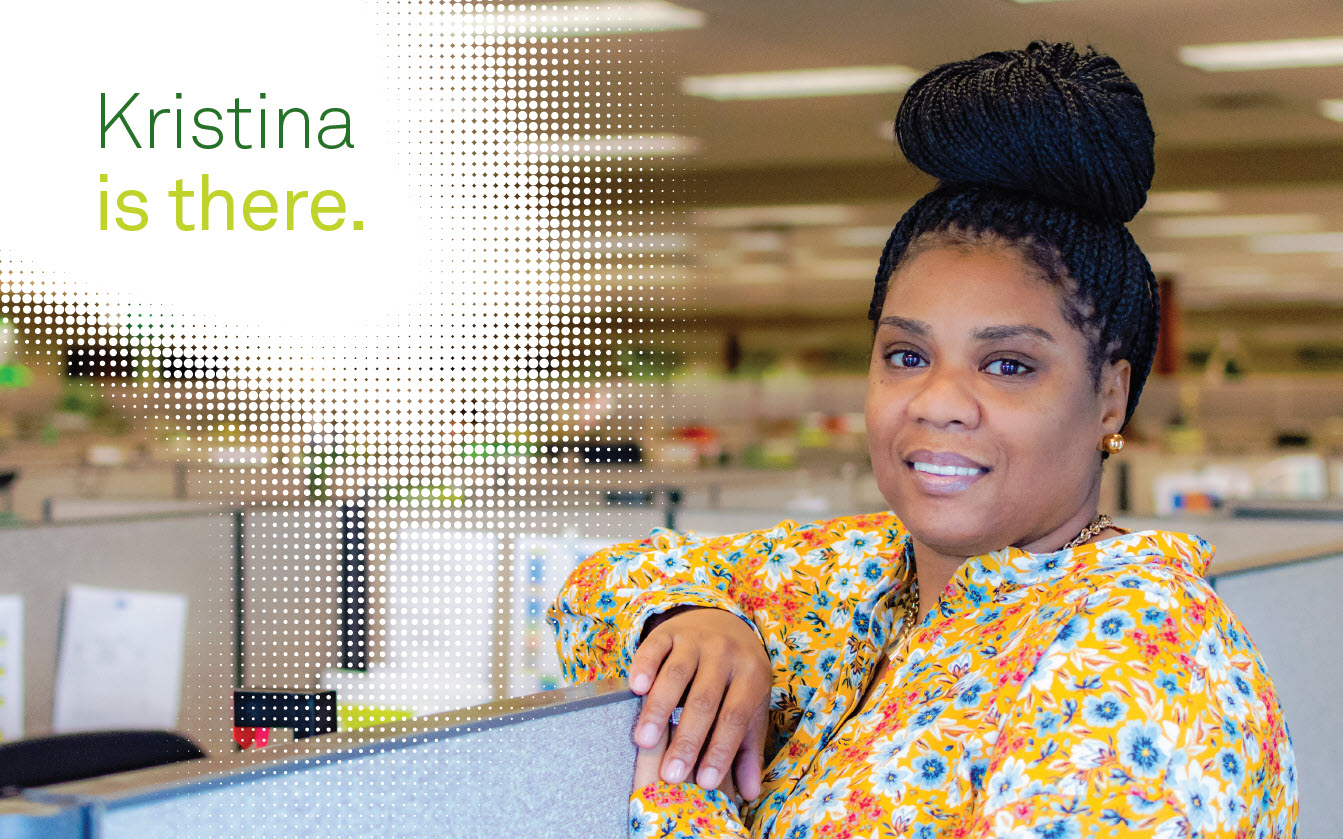 Kristina Dawn, Supervisor for Client Supply & Workforce Analyst, truly believes in the power of people's energy. She uses it to help motivate, while building an inclusive and positive environment. In this month's "I'm There" series, Kristina gives us her take on what 'we're there when you need us' means to her. Read the full story.
Employer Solutions shares a commitment to being there when our clients and colleagues need us – at every possible opportunity. Through unique stories from our team, you'll get a more personal perspective on what that commitment means to them. To learn more about this series, read our introductory post.
For more information about Employer Solutions, visit our website.