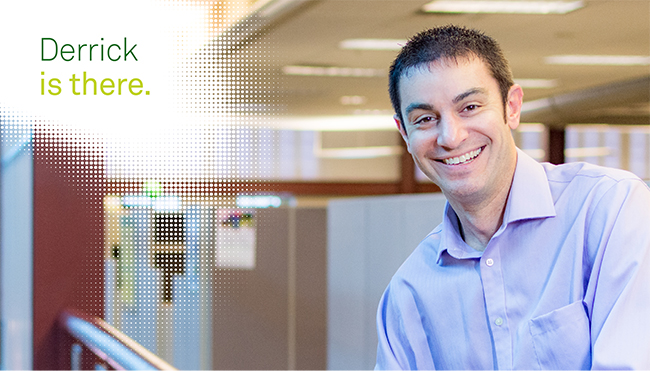 Derrick Bates subscribes to the belief that teamwork drives success. He plays an important role in keeping our IT systems flowing properly, which means plenty of communication between teams. In this month's "I'm there" post, Derrick gives us his take on what "we're there when you need us" means to him. Read the full story.
Employer Solutions shares a commitment to being there when our clients and colleagues need us – at every possible opportunity. Through unique stories from our team, you will get a more personal perspective on what that commitment means to them. To learn more about this series, read our introductory post.
For more information about Employer Solutions, visit our website.