Oral fluid has revealed approximately five times more heroin use in the general U.S. workforce than previously believed, according to the latest Quest Diagnostics Drug Testing Index™. In the first special report on oral fluid testing with more than 320,000 oral-fluid samples from the general U.S. workforce from January to June 2010, data reveal that oral fluid testing detected a marker for heroin use at a rate of 0.04% compared to the 0.008% positivity rate in urine testing.
The oral fluid data findings align with early data from more than 350,000 urine samples tested from October 1 to December 31 2010 showing that new, federally-mandated urine drug testing rules succeeded in finding 20 percent more positives for the heroin marker 6-acetylmorphine, or 6-AM, among transportation workers subjected to the testing.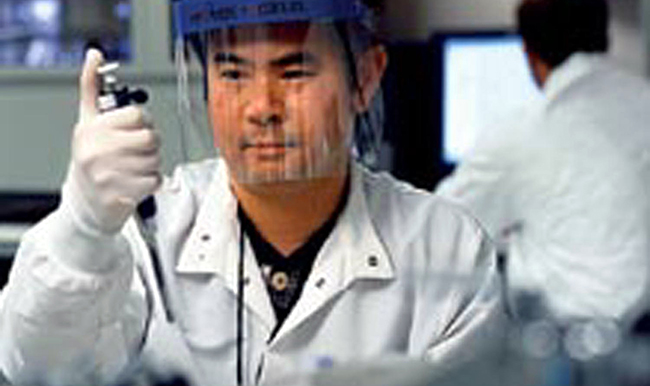 "Oral fluid testing is helping employers find more heroin users," said Dr. Barry Sample, director of science and technology for Quest Diagnostics Employer Solutions. "In addition, while findings are preliminary, new federal requirements appear to be weeding out more heroin users from safety sensitive roles — where impairment from heroin use can cause particularly grave impact."
Both oral fluid testing and the new federally-mandated urine testing process for safety-sensitive workers involve sensitive initial testing for the 6-AM heroin marker. In the past, safety-sensitive worker urine testing for heroin was performed only after a positive morphine test result, because heroin metabolizes to 6-AM, and then to morphine.
As of October 1, 2010, in addition to lowering the cutoffs for amphetamines and cocaine, the U.S. Department of Transportation (DOT) joined the U.S. Department of Health and Human Services (DHHS) to require urine testing for the heroin marker specifically. Among those transportation workers subject to the new rule, the newly mandated testing process for the heroin marker revealed a nearly 20% jump in positive results – 0.011%, in the fourth quarter of 2010, vs. 0.009%, in the same period in 2009 – as compared to the previous heroin detection program. The government also required testing for ecstasy (MDMA). During the first three months of testing under the new requirements, the additional test for ecstasy yielded a positivity rate (0.004%) consistent with expected rates based on historical non-regulated testing data.
Urine drug testing and alternative specimen testing, such as hair and oral fluid testing, are used by employers to help maintain a drug-free workplace. Oral-fluid testing, which detects recent drug use, offers the advantage of an observed collection and is easily administered by the hiring manager. There also are no known adulterants that can be used to tamper with oral-fluid testing. Urine testing, the most commonly used screening method, is an accurate and reliable way to detect casual drug use for a broader range of substances that occurred within the past 72 hours. Hair testing, which also affords little opportunity for specimen tampering, is the only drug-testing method available that provides up to a 90-day history of repetitive drug use.
According to Dr. Sample, "Today, employers have available to them a powerful array of resources to protect their business, their employees, and the public they serve from the risks and harm that can result from worker drug use. Alternative specimen testing, such as oral fluid and hair testing, has added convenience and flexibility to employer drug testing programs, and helps employers to effectively custom-design programs that address the unique configuration of their workforce."
Click here to review the full Quest Diagnostics Drug Testing Index™.
For more information about drug testing, visit our website.