Human Resource Executive Online® published the opiate testing article below that cites a number of findings from Quest Diagnostics drug testing data.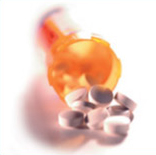 'More workers and job applicants are testing positive for prescription opiates than in years past — whether that's pre-employment, post-accident or random tests.
There has been an 18-percent jump in positive tests for opiates by U.S. workers between 2008 and 2009, and a 40-percent jump from 2005 to 2009, according to Quest Diagnostics Inc., a Madison, N.J.-based provider of diagnostic testing, information and services.'
Click here to read the full article.
For more information about drug testing, visit our website.