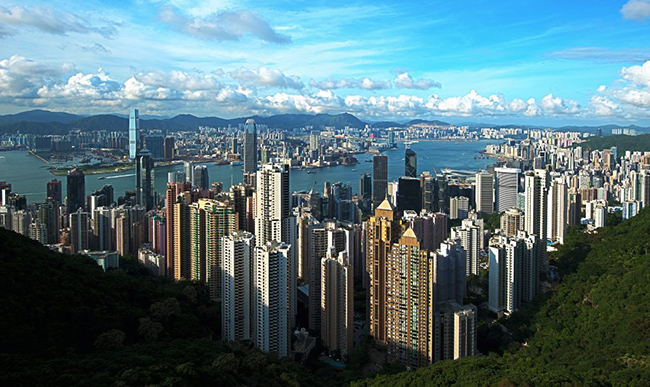 Brazil is known for spectacular beaches, the Amazon rainforest, and over the past decade, the "Cracklands," a notorious part of Rio de Janeiro at the heart of Brazil's growing crack-cocaine epidemic. On the other side of the equator, there is Canada, often referred to as "the friendly neighbor to the north." Much like the U.S., Canada has struggled with a significant increase in opioid-related deaths during the past two decades. According to research from the Ontario Institute for Clinical Evaluative Sciences and the Ontario Drug Policy Research Network, more than 700 people died of opioid-related causes in 2015. If you employ people in these countries, drug use trends are critical for companies striving to maintain a drug-free workforce.
The International Forum for Drug and Alcohol Testing conference (IFDAT) brings thought leaders together to share best practices and engage in dialogue about how to keep global workplaces safe, productive, and drug-free. Insights about other countries' experiences with drugs and alcohol help to develop a deeper understanding of cultures, foreign laws, and societal attitudes towards substance abuse, and subsequently, drug testing.
At the last IFDAT conference, which took place in Florida in October, sessions included aviation regulations, drug panel configurations throughout the world, international Medical Review Officer services, alcohol biomarker testing (including PEth), road safety, and dealing with test results across borders. Yet, during the conference, a universal theme emerged: drug use, drug abuse, and fatal overdoses do not singularly affect one subset of a population, one tier of income, or only "the western world." The latest findings from the United Nations' Office on Drugs and Crime World Drug Report portray a vivid picture of drug and alcohol use across the globe:
28 million cumulative years of life are lost as a result of drug use
An estimated 183 million past-year users of cannabis, or marijuana, in 2015
Approximately 1.6 million people who inject drugs have HIV and 6.1 million have Hepatitis C
Cultivation of the coca bush, the primary resource used in cocaine production, increased by 30% from 2013 to 2015, following a long decline
Drug trafficking using the "Darknet" has increased 50% each year since 2013
Additionally, Dr. Anthony Wong, Medical and Scientific Director of MAXILABOR Diagnostics, based out of Brazil, spoke about the benefits of implementing a rehabilitation program alongside voluntary employee drug testing. Dr. Wong looks at drug use and abuse as treatable conditions, and with the help of the Brazilian government has established the "CUIDE" program, a 5-step protocol that guides company policy towards treatment and rehab as part of a new kind of workplace drug testing program.
Another conclusion is that drug testing abroad is not easy. However complex, the benefits of drug-free workplace programs is supported by data and research. At Quest, we work to simplify drug testing abroad, from the collection of the specimen, to the shipping of the specimen from remote corners of the earth in an effort to streamline the entire process. Our centralized team of subject matter experts helps our clients to navigate logistics and obstacles overseas.
To learn more about international drug testing, visit our website.